Malaysia reports 50 new coronavirus cases, bringing total to 7,059
People's Daily
1590052901000
Bangkok (People's Daily) - Malaysia reported 50 new cases related to the novel coronavirus on Thursday, bringing the total number of infections to 7,059, and deaths to 114, according to the country's health ministry.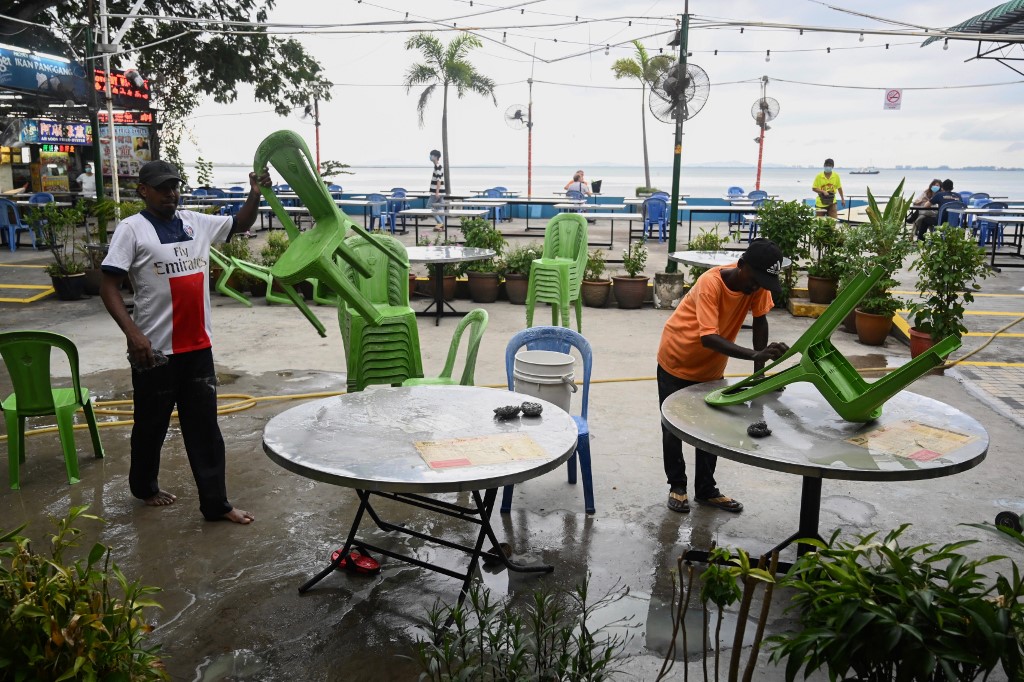 Workers clean chairs and tables at a food centre as businesses reopened in Penang on May 21, 2020, with Malaysia relaxing its partial lockdown that was set up to contain the spread of the COVID-19 coronavirus. (Photo: AFP)
So far, 5,796 patients have recovered from the disease, and 10 remain in critical condition.