S. Africa's COVID-19 death toll rises to 25
CAPE TOWN, April 11 (Xinhua) -- The death toll from COVID-19 in South Africa has risen to 25, as cases continued to increase, Health Minister Zweli Mkhize said on Saturday.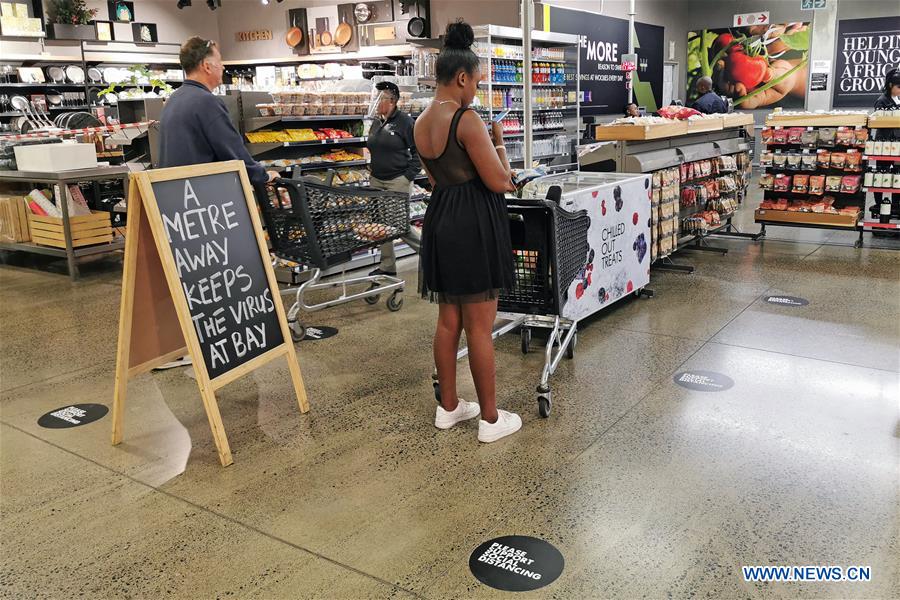 Photo shows a notice of social distancing during COVID-19 outbreak in Johannesburg, South Africa, April 10, 2020. (Photo: Xinhua)
"It is with sadness that we report a new COVID-19 related death. This takes the total number of deaths to 25," the minister said in his latest update on the pandemic.
The new death case involves a 61-year-old man from the Western Cape province, who also suffered from diabetes, hypertension and obesity, according to Mkhize.
A total of 2,028 cases have been reported as of Saturday, up by 25 from the previous day, he said, adding that 75,053 tests have been conducted across the country so far.
The pandemic has hit the South African National Defence Force (SANDF), which has reported 184 suspected cases and three positive cases, Surgeon General Lieutenant General Zola Dabula said.
The SANDF has established mass quarantine and mass isolation facilities for its members and their families in preparation for a possible overflow in military hospitals and sickbays, Dabula added.