Japan logs biggest current account surplus in 2 years as imports hammered by virus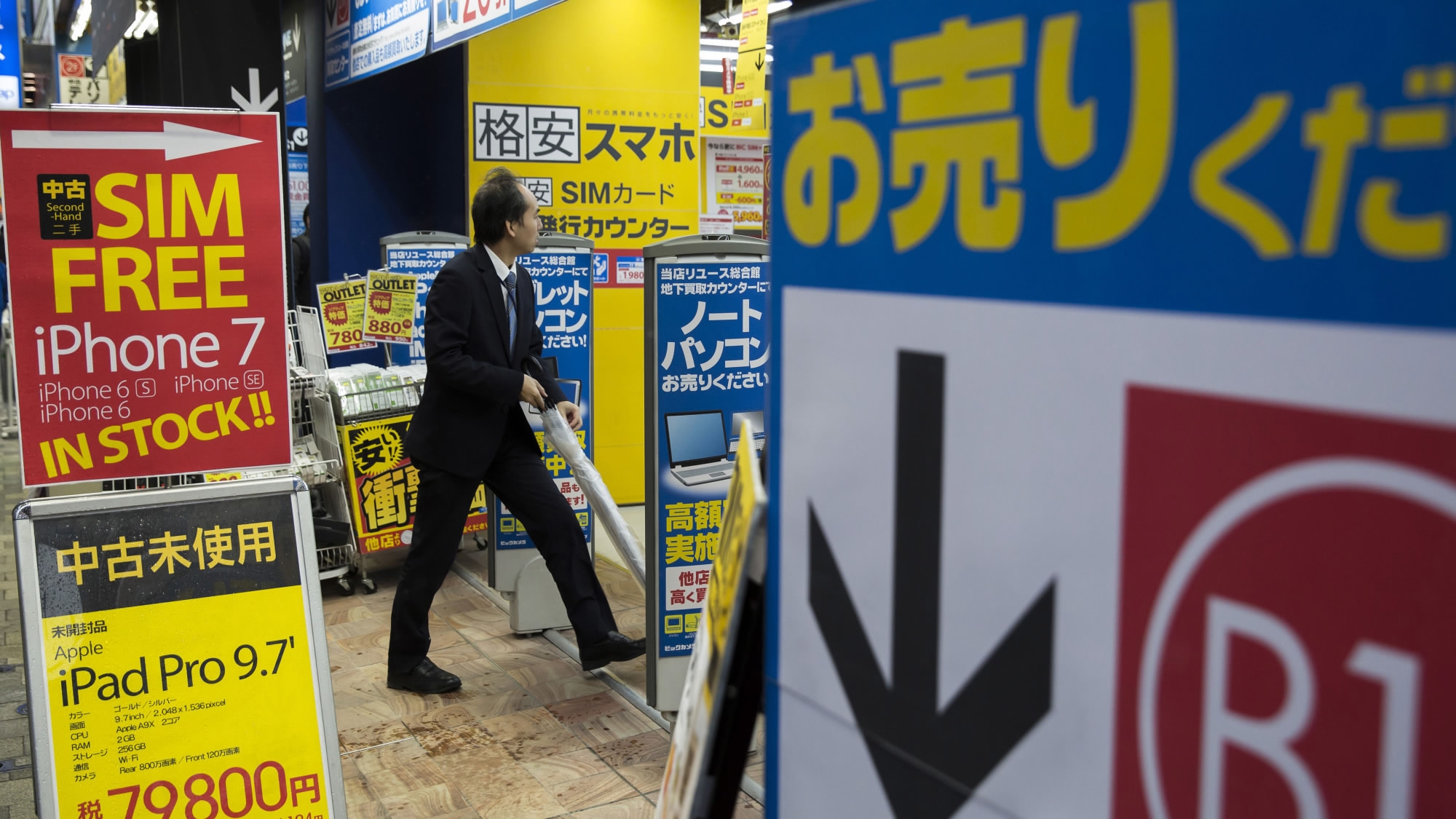 File photo
TOKYO, April 8 (Xinhua) -- Japan logged a current account surplus in February, its biggest in almost two years, as imports dived due to coronavirus-linked supply chain issues, the government said in a report on Wednesday.
According to the Finance Ministry, the current account surplus here stood at 3.17 trillion yen (29.11 billion U.S. dollars), in the recording period, marking the most since March 2018 and booking the 68th straight month of surplus.
The preliminary figures released by the ministry showed the primary income, which reflects returns on investments made overseas, booked a surplus of 2.08 trillion yen (19.10 billion U.S. dollars).
Japan's goods trade surplus, meanwhile, stood at 1.37 trillion yen (12.58 billion U.S. dollars), rising by 877.2 billion yen (8.05 billion U.S. dollars) from a year earlier as imports of technical equipment and clothes tanked in the reporting period amid the coronavirus outbreak, the data showed.
In terms of services trade, Japan booked a deficit of 136.6 billion yen (1.25 billion U.S. dollars), marking the second straight month of negative figures, due largely to overseas visitors dropping by around 50 percent compared to the same time a year earlier, said the ministry.
Looking ahead, analysts predict that Japan, the world's third largest economy, is heading into a recession as a result of the coronavirus pummeling manufacturers, domestic and overseas demand, supply chains, household expenditure and the tourist industry.
Many Japanese blue chip manufacturers have shuttered domestic and overseas operations, with corporate capital investment expected to decline amid an economy still contending with the downside effects of a sales tax hike from 8 percent to 10 percent on Oct. 1 last year, local economists have highlighted.
In addition, Japan, declaring a state of emergency over the pandemic on Tuesday, will see people's movement and business activities further restricted amid the continued spread of COVID-19, which has and will continue to take a hefty toll on the economy, they added.
Japan has historically been running a surplus in the current account, one of the widest gauges of international trade, helped by solid income from foreign investments, although this could be set to change in the days and weeks ahead, analysts said.
Japan's current account surplus is one of the broadest measure of its trade with the rest of the world.
The data is keenly eyed by the Bank of Japan (BOJ) and the Finance Ministry ahead of new potential policy changes or monetary easing or tapering measures.