Iran confirms no missile hits Ukrainian plane before crash
TEHRAN, Jan. 10 (Xinhua) -- The chief of Iran's Aviation Organization on Friday rejected reports that a missile hit the Ukrainian passenger plane in Tehran's airspace on Wednesday.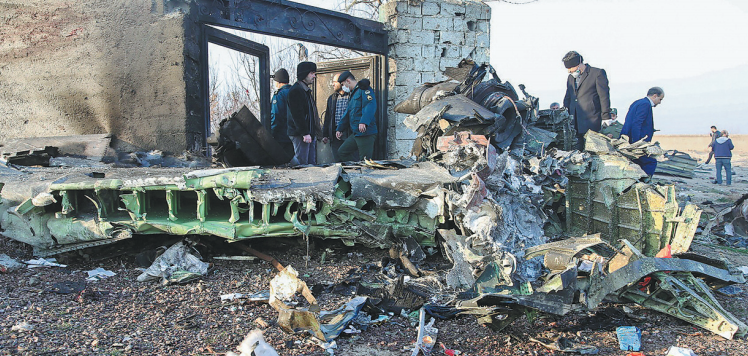 File photo: CGTN
"We are sure that no missile hit the Ukrainian plane," Ali Abedzadeh told reporters.
The plane on fire was flying 90 seconds in the air, Abedzadeh said.
Besides, the direction and spot of the plane crash shows the pilot was trying to turn back to the airport, he added.
Asked why the pilot did not inform the airport of the return of the plane, he said the pilot "did not have time to contact as he had to save the plane."
"Any comment on a missile strike at the plane is not an expert view," Abedzadeh noted, dismissing the claims by the U.S. and Canadian officials about the possibility of the plane being hit by a missile.
The cause of the passenger plane crash will be announced "after reading the black box," the Iranian official said.
Iran is able to read the data of black box, Abedzadeh said, adding it requires since it is damaged,
But since the balck box is damaged, Iran needs particular software and hardware not available in Iran to read it, he stressed.
Iran might ask for assistance from other countries to recover the data of the black box, the official said.
Preliminary findings have been offered to the United States as the manufacturer of the plane and to Sweden and Canada following their request, Abedzadeh revealed.
On Wednesday, a Ukrainian Boeing 737 passenger plane with 176 people on board crashed near Iran's catpial Tehran, which coincided with Iran's missile attack on the U.S. military base in Iraq.
All the 176 aboard were killed in the accident.