Mayor says virus has hit black, Hispanic New Yorkers hard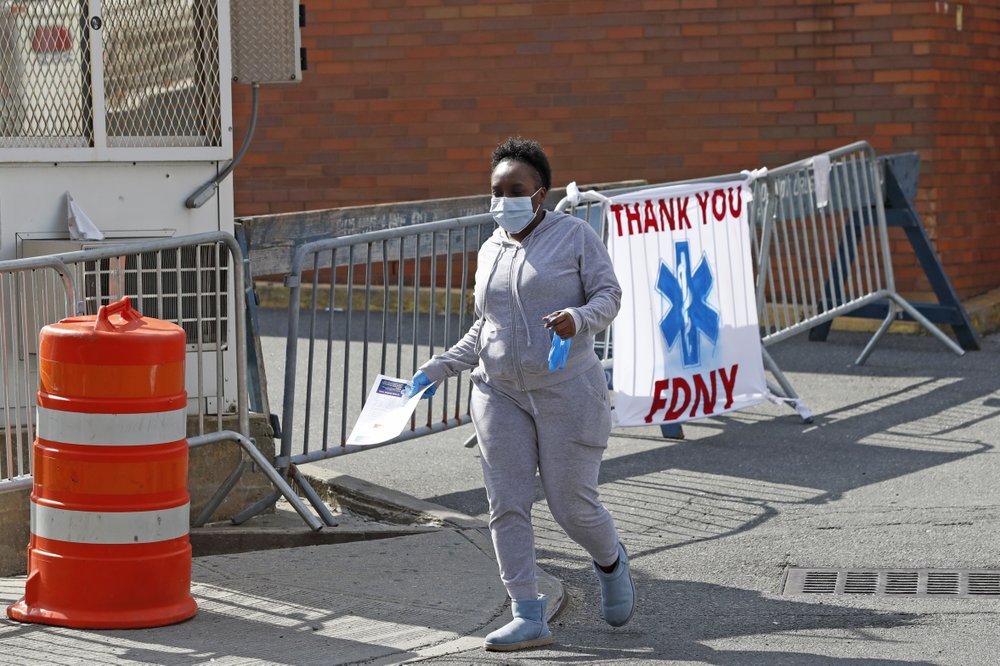 A woman leaves Elmhurst Hospital Center after being tested for COVID-19 or coronavirus during the current viral pandemic, Tuesday, April 7, 2020, in the Queens borough of New York. (Photo: AP)
New York City's death toll from the coronavirus has been disproportionately high in black and Hispanic communities, and the city is starting an outreach campaign for those residents, Mayor Bill de Blasio said Wednesday.
"We're seeing folks who have struggled before really being hit particularly hard," de Blasio said at a City Hall briefing.
Preliminary data indicates that black people account for 28% of the city's COVID-19 death toll, even though they are just 22% of the city's population. Hispanic people account for 34% of the city's virus death toll and 29% of its population.
De Blasio said of the racial disparities: "It's sick. It's troubling. It's wrong. And we are going to fight back with everything we've got."
Dr. Oxiris Barbot, the city's health commissioner, noted that the communities that have been hit the hardest by the virus "have had higher rates of underlying chronic illness" than other New Yorkers.