Four elections in two years: How did Israel get here?
Israel goes to the polls on Tuesday for its fourth general election in less than two years, after neither Prime Minister Benjamin Netanyahu nor his opponents could forge a durable majority.
Netanyahu, the country's longest-serving prime minister, is hoping the success of his government's rapid COVID-19 vaccine program, which saw about half of the Israeli population get inoculated, and a series of normalization agreements with Arab countries, will give him the boost needed to secure a majority in the Knesset.
Will "King Bibi" stay, or will history repeat itself? Below is a look back at the twists and turns in Israeli politics within two years.
April 2019 vote: Deadlock
In the April 2019 election, Netanyahu's Likud Party won 35 of the 120 seats in Israel's parliament, putting him in pole position in negotiations to form a right-wing coalition.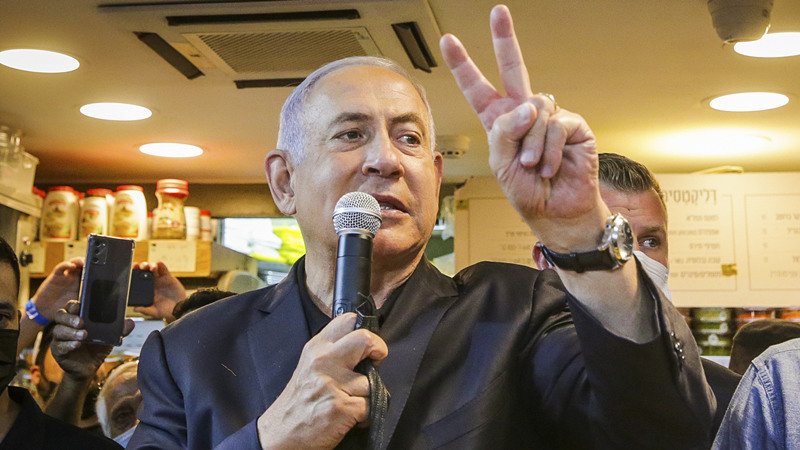 But after weeks of political bargaining, he was unable to command a majority in the parliament. The deadline expired, and the Knesset agreed to hold a new election.
September 2019 vote: Deadlock again and corruption charges
Again, Netanyahu fell short. The September 17 election was another tight race, with Benny Gantz's Blue and White party at 33 seats against Likud's 32. Both failed to win enough votes to build a coalition with a majority.
President Reuven Rivlin asked Netanyahu to form a government, giving him 28 days to try.
On October 21, Netanyahu announced that he had failed. Rivlin handed the task to Gantz. A month later, Gantz failed as well.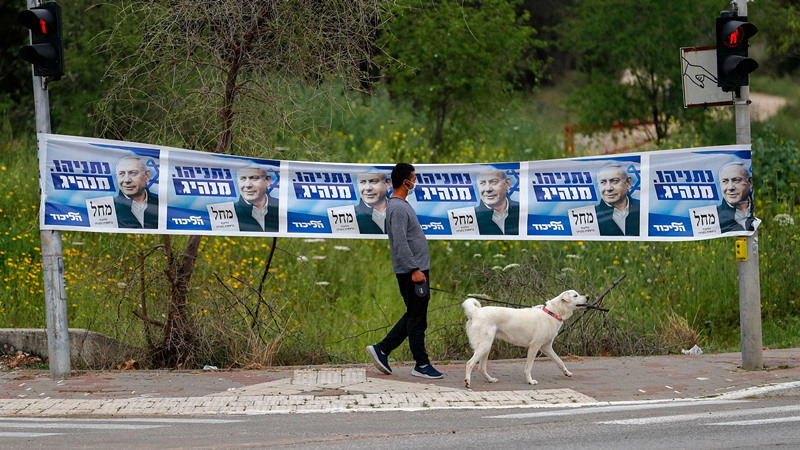 On November 21, the attorney general charged Netanyahu with bribery, fraud and breach of trust, which the prime minister all denied.
On December 12, the deadline to form a coalition government ran out, and Israel headed for a third election within a year.
March 2020 vote: Unity govt, corruption trials and COVID-19 lockdowns
The third vote on March 2 delivered similar results with the previous ones, but this time Likud won more seats: 36 against 33 for Gantz's party.
Netanyahu was charged with forming a government. He proposed a unity government, but Gantz refused to join, citing his rival's potential indictment on corruption charges.
On March 16, Gantz, backed by 61 lawmakers, was nominated to try to form a new government. But he failed.
Netanyahu's third try was mired with his corruption allegations and coronavirus lockdowns.
On April 20, with Israel on lockdown against the novel coronavirus and facing an economic crisis, Netanyahu and Gantz announced a deal to form an emergency unity government.
The three-year agreement will allow Netanyahu to stay in office for 18 months. Gantz will then take over as prime minister for another 18 months before Israel heads to a new round of elections.
On May 6, Israel's Supreme Court approved the coalition deal, and lawmakers endorsed the pact the next day. Rivlin tasked Netanyahu with forming a new government. After failing to adopt a budget, parliament was dissolved on December 23,and new elections were called for March 2021.
On May 24, Netanyahu's corruption trial opened. The prime minister attended the first hearing and he was granted an exemption from appearing later, during the largely procedural stages of the trial.
Will the fourth vote be any different?
According to opinion polls, there is still no clear winner. But this time, the key players are not the same. Gantz has lost some support for his alliance with Netanyahu.
Netanyahu will have three main opponents: centrist Yair Lapid, conservative Gideon Saar and the champion of the nationalist right, Naftali Bennett.
If Netanyahu cannot get 61 seats in this vote, and the opponents cannot find common ground, a fifth election within three years is still possible.