Israel launches missile attacks on targets in S. Syria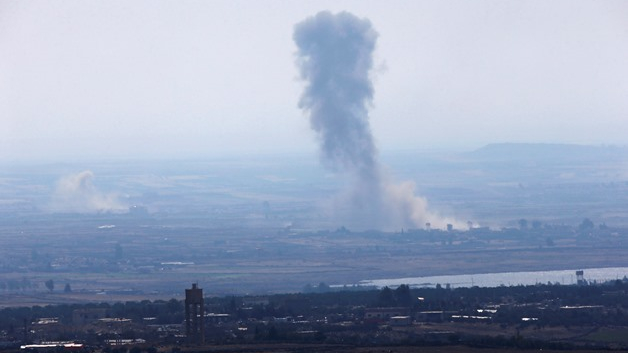 Smoke following the explosions in Syria is seen from the Israeli-occupied Golan Heights near the Israeli-Syrian border, July 19, 2018. (Photo: CGTN)
DAMASCUS, April 30 (Xinhua) -- Israeli helicopters fired missiles on targets in southern Syria on Thursday night, the state TV reported.
The missiles were fired from inside the airspace of the Israeli-occupied Golan Heights and targeted areas in the southern region, said the report.
The report stopped short of naming the targets.
It was the latest in a series of Israeli attacks on the military sites in Syria.
On April 27, three civilians were killed and four others wounded during an Israeli strike in Damascus countryside.
One child was among those wounded when shrapnel from Israeli missiles fell on houses in Hajjira and Adliyeh in Damascus' countryside.
Israel has carried out dozens of missile attacks during the Syrian war, claiming they targeted Iranian positions in the country.