Iran's COVID-19 cases rise to 94,640 with 983 new infections
People's Daily app
1588242561000
Cairo (People's Daily) - Iran had 983 new coronavirus infections and 71 new deaths during the past 24 hours, Iran's health ministry spokesman said on Thursday.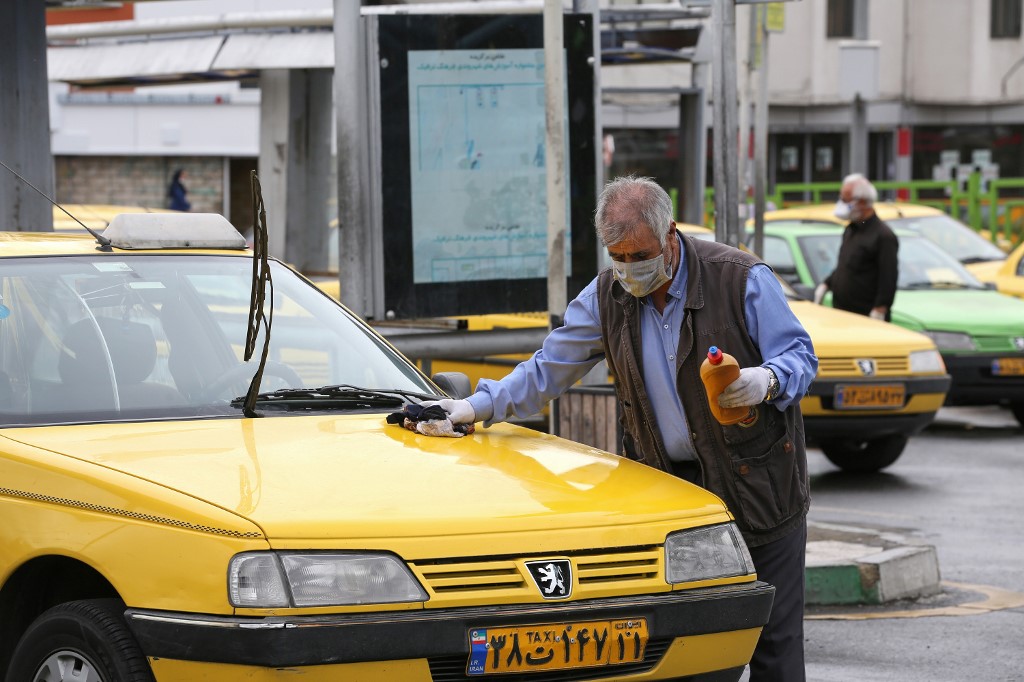 An Iranian taxi driver cleans his car while waiting for passengers at Aryashahr station, a transport hub in west Tehran on April 26, 2020. (Photo: AFP)
The number of confirmed cases has risen to 94,640 with the number of deaths at 6,028.
As of Thursday, 75,103 people had recovered.