The latest: COVID-19 outbreak worldwide (Updated September 3)
People's Daily app
1599130725000
Globally, as of 6:30 pm BJT on Thursday, there have been 25,602,665 confirmed cases of coronavirus, including 852,758 deaths, reported the World Health Organization.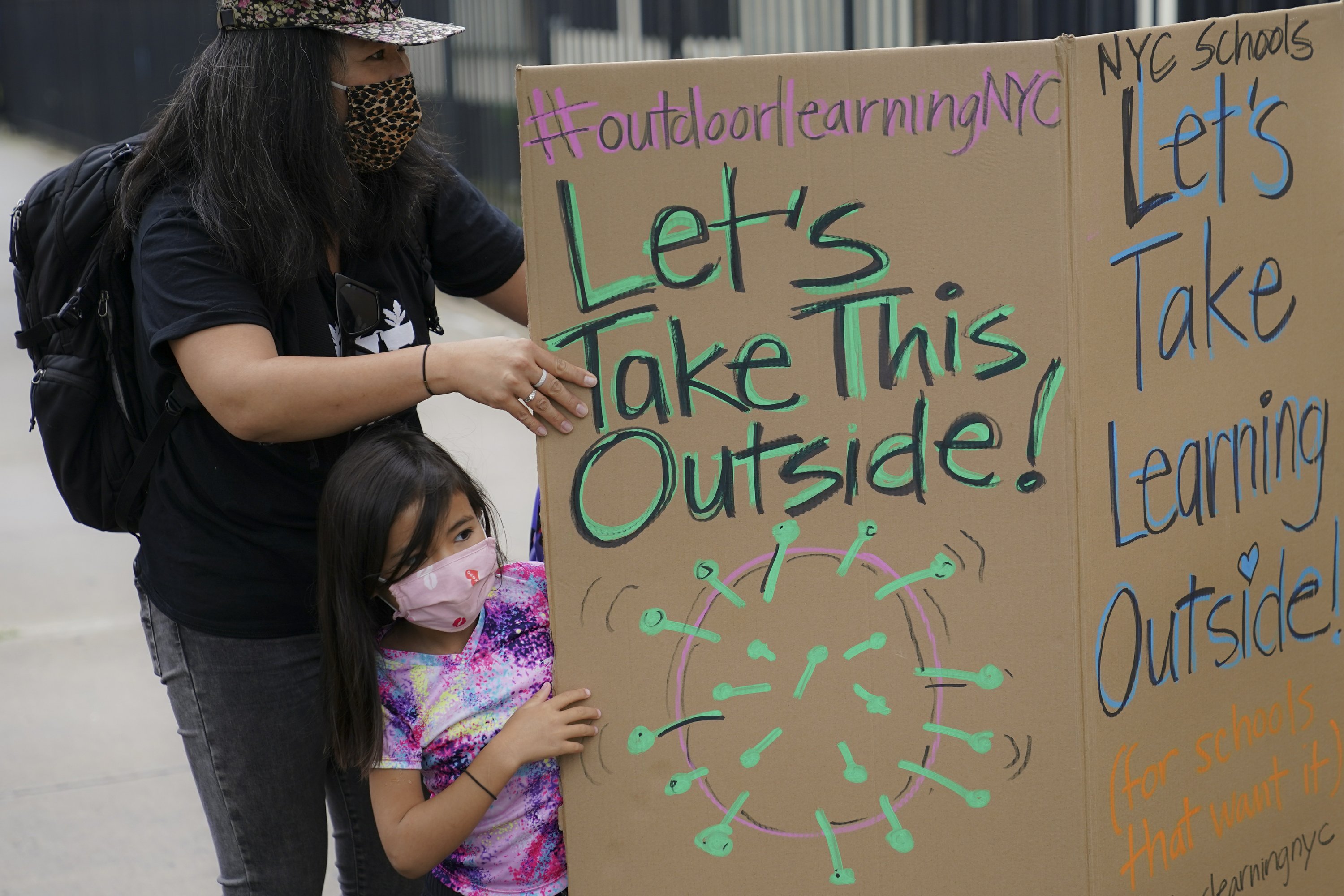 Teachers and students arrive to participate in an outdoor learning demonstration to display methods schools can use to continue on-site education during the coronavirus pandemic, Wednesday, Sept. 2, 2020, at P.S. 15 in the Brooklyn borough of New York. (Photo: AP)
Current status (data as of 6:30 pm BJT, September 3):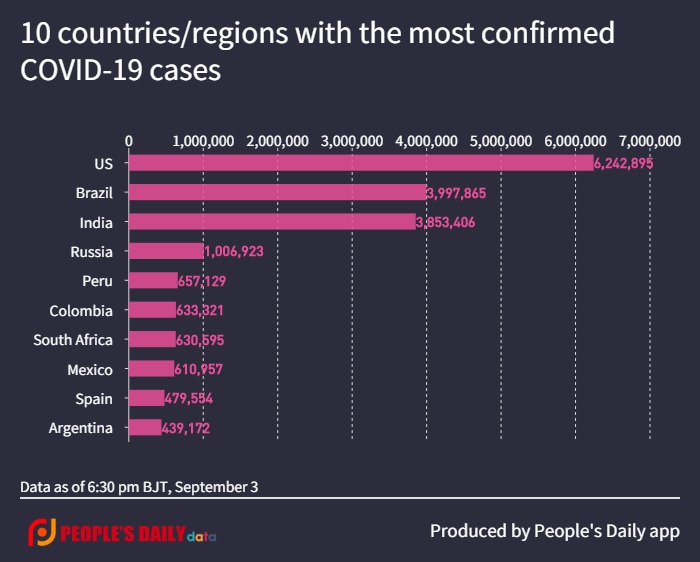 Sources: Xinhua, Johns Hopkins University, national public health agencies.
The outbreak has now claimed 189,063 lives in the US, the most of any country, with a total of 6,242,895 infections, according to a tally by the 1Point3Acres virus tracker as of 6:30 pm BJT on Thursday.
Confirmed cases of COVID-19 in Brazil have increased to 3,997,865 with 123,780 deaths, Johns Hopkins reported.
India has confirmed a total of 3,853,406 COVID-19 cases, raising the number of deaths to 67,376.
Russia has confirmed 1,006,923 cases of COVID-19, with the number of deaths at 17,479.
Peru has reported 657,129 COVID-19 cases and 29,068 deaths from the virus so far.
Colombia's confirmed cases have increased to 633,321, with the number of deaths at 20,345, according to the JHU virus tracker.
South Africa has recorded 630,595 confirmed cases and 14,389 deaths.
It is followed by Mexico with 65,816 deaths from 610,957 infections.
The coronavirus pandemic has claimed 29,194 lives in Spain, bringing the total number of infections to 479,554.
A total of 439,172 people in Argentina have tested positive for COVID-19, with the death toll at 9,118.