US House announces Trump impeachment trial managers
People's Daily app
1579102521000
House Speaker Nancy Pelosi named seven impeachment trial managers on Wednesday morning. The list includes House Intelligence Committee chairman Adam Schiff, Judiciary Committee chairman Jerry Nadler, Chair of the Committee on House Administration Zoe Lofgren, as well as Reps. Hakeem Jeffries, Val Demings, Jason Crow, and Sylvia Garcia.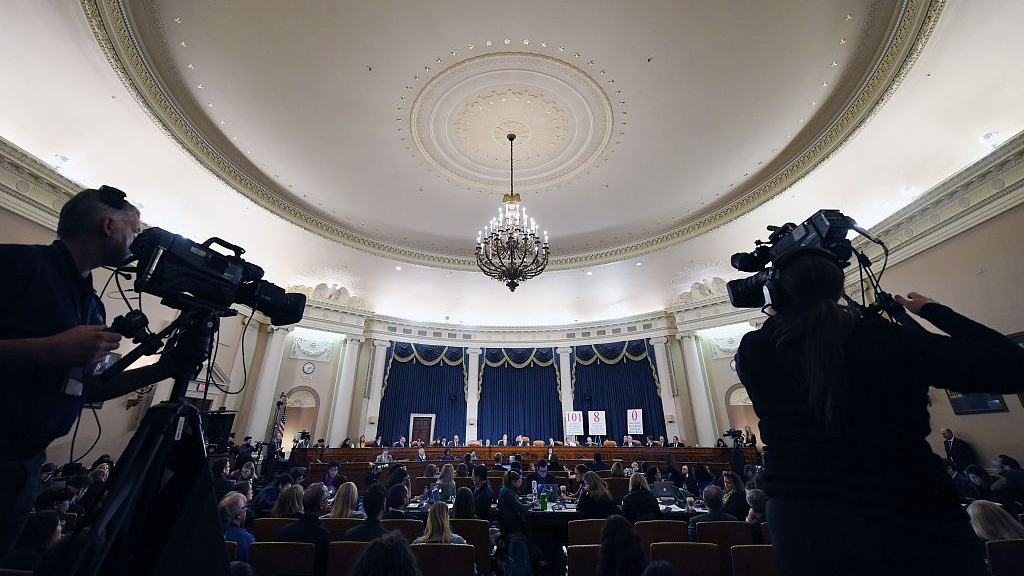 The House Intelligence Committee holds an impeachment inquiry hearing at the Longworth House Office Building in Washington, D.C. on November 21, 2019. (Photo: VCG)
The managers will play a prosecutor-like role in the upcoming Senate impeachment trial, laying out the case for removing President Donald Trump. The House is expected to vote soon to formally send the impeachment articles to the Senate.
On December 18, the House voted to approve two articles of impeachment against Trump, making Trump the third US President to be formally impeached by Congress after former presidents Andrew Johnson and Bill Clinton. The articles of impeachment proposed by Congressional Democrats against Trump are for abuse of power and obstruction of Congress.
Democrats believe Trump used the lure of a White House meeting and withheld military aid to pressure Ukraine to investigate allegations of corruption in Ukraine by the son of Trump's domestic political rival, former vice president Joe Biden. Democrats have also accused Trump of obstructing cooperation from administration officials while Congress investigated the matter.