EU ministers call for speedy election of new WTO chief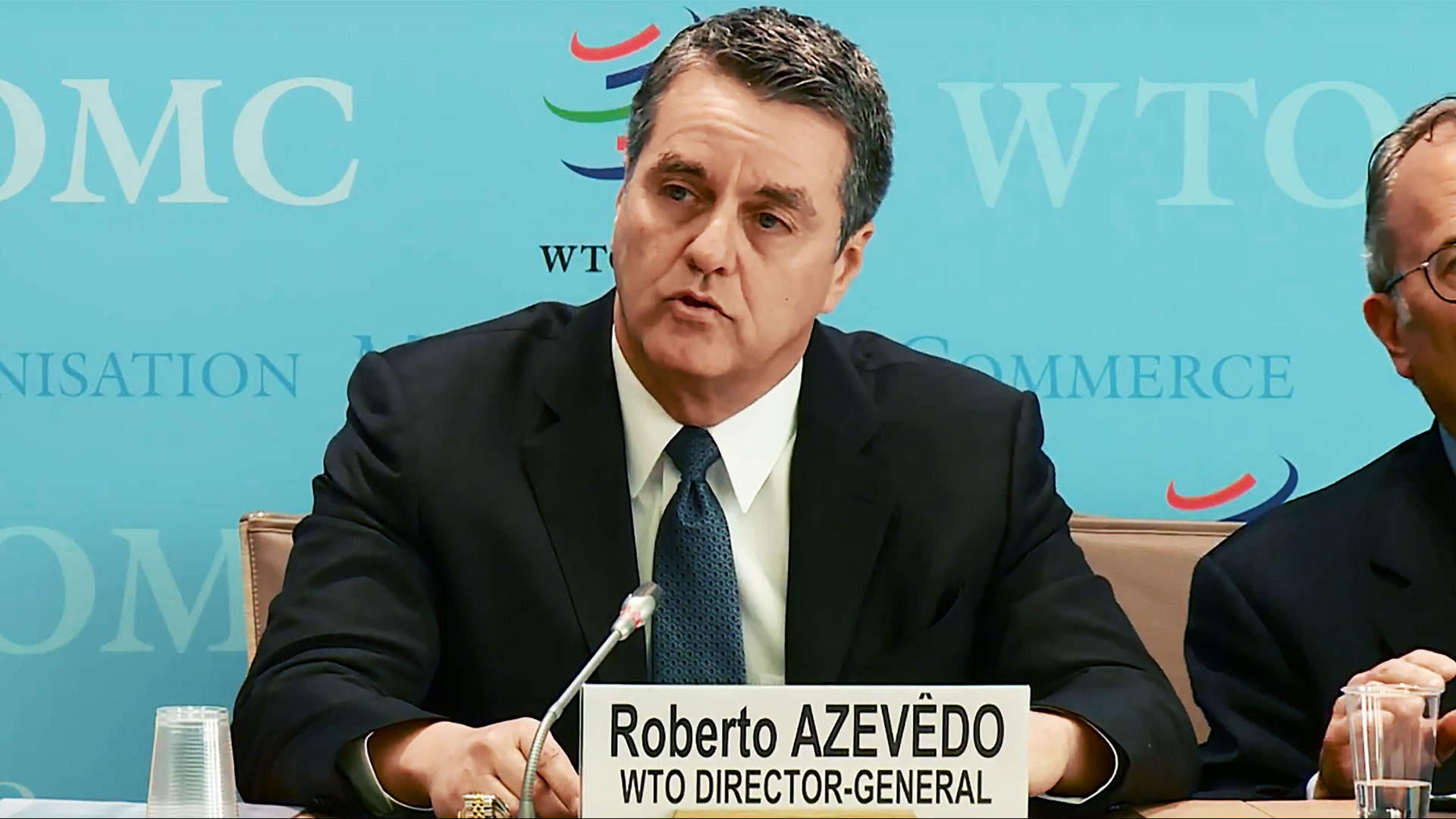 File photo of current WTO Director-General Roberto Azevedo

ZAGREB, June 9 (Xinhua) -- Foreign and trade ministers of European Union (EU) member states Tuesday called for choosing a new chief for the World Trade Organization (WTO) as soon as possible.
The appeal came after an informal video conference chaired by Croatian Foreign Minister Gordan Grlic Radman, within the framework of the Presidency of the Council of EU.
Ministers exchanged views on issues related to the WTO and the implications of COVID-19 pandemic on trade policies.
As to the election of a new WTO chief, ministers agreed on the need for a speedy selection process, to avoid a situation where an organization crucial to international trade would be without leadership at a critical time.
EU Trade Commissioner Phil Hogan briefed ministers on the European Commission's initiatives in light of the COVID-19 pandemic.
When asked if he would be a candidate for the WTO top job during a video press briefing following the conference, Hogan said he remains "in the exploratory stage" of his candidacy at the moment.
"We'll see how member states will subsequently respond when it comes to making a decision in the coming weeks," he said.
The incumbent WTO Director-General Roberto Azevedo announced in May that he would resign from the post on Aug. 31, a year before the official end of his term.