Syrian air defenses respond to Israeli missile strike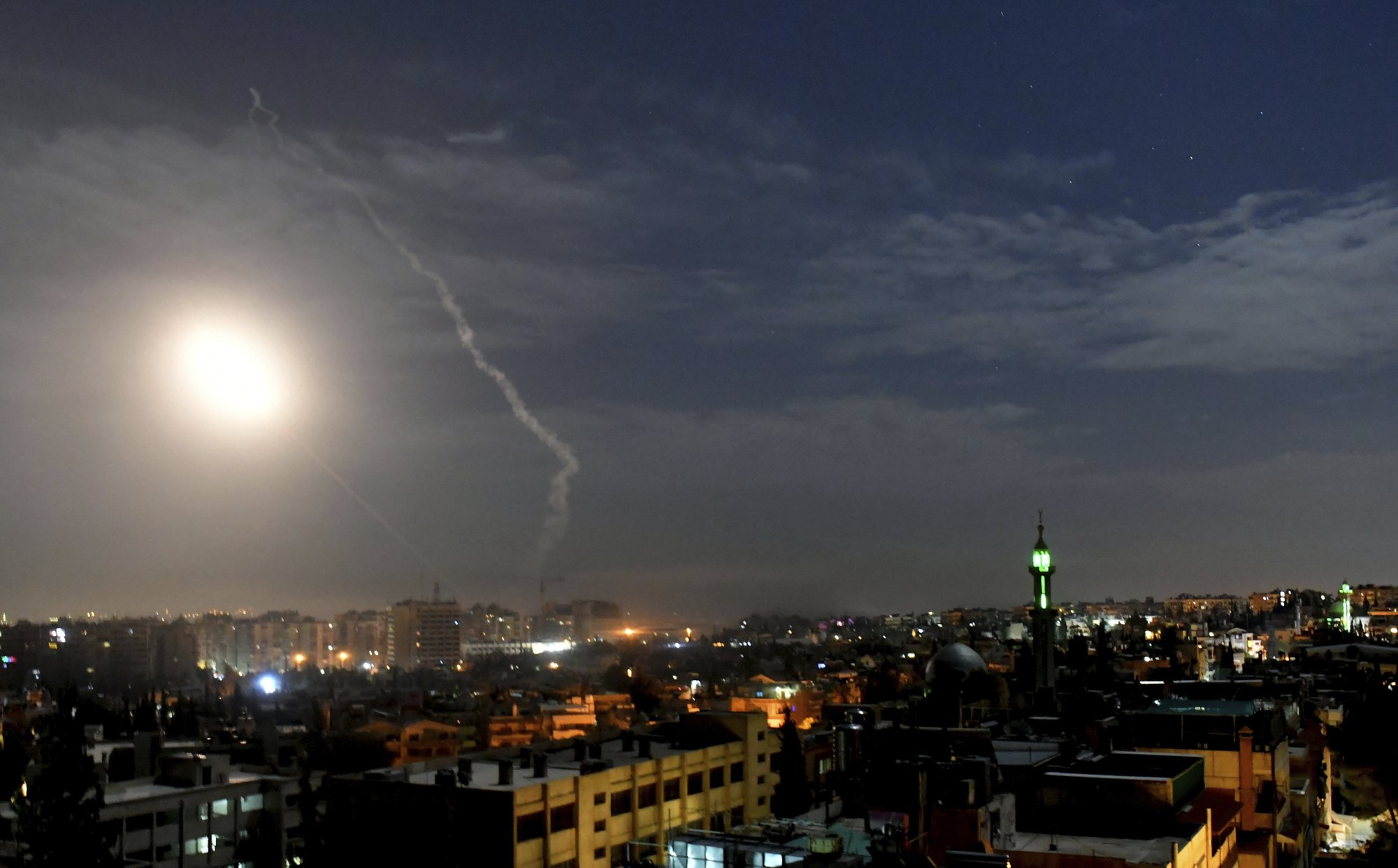 This photo released by the Syrian official news agency SANA, shows missiles flying into the sky near international airport, in Damascus, Syria, Monday, Jan. 21, 2019. (Photo: AP)
DAMASCUS, June 4 (Xinhua) -- The Syrian air defenses on Thursday evening responded to an Israeli missile strike on areas in central Syria, state news agency SANA reported.
The air defenses intercepted a number of missiles targeting the city of Masyaf in the central province of Hama, SANA said, giving no further details.
Meanwhile, the pan-Arab al-Mayadeen TV said Israeli warplanes fired missiles from inside the Lebanese airspace.
It said the Israeli missiles targeted four sites in Syria before retreating back into Israel.