Lebanese president says country going through worst crisis in history
BEIRUT, Jan. 14 (Xinhua) -- Lebanese President Michel Aoun said Tuesday that Lebanon is going through the worst economic, financial and social crisis in its history, a statement by the president's office reported.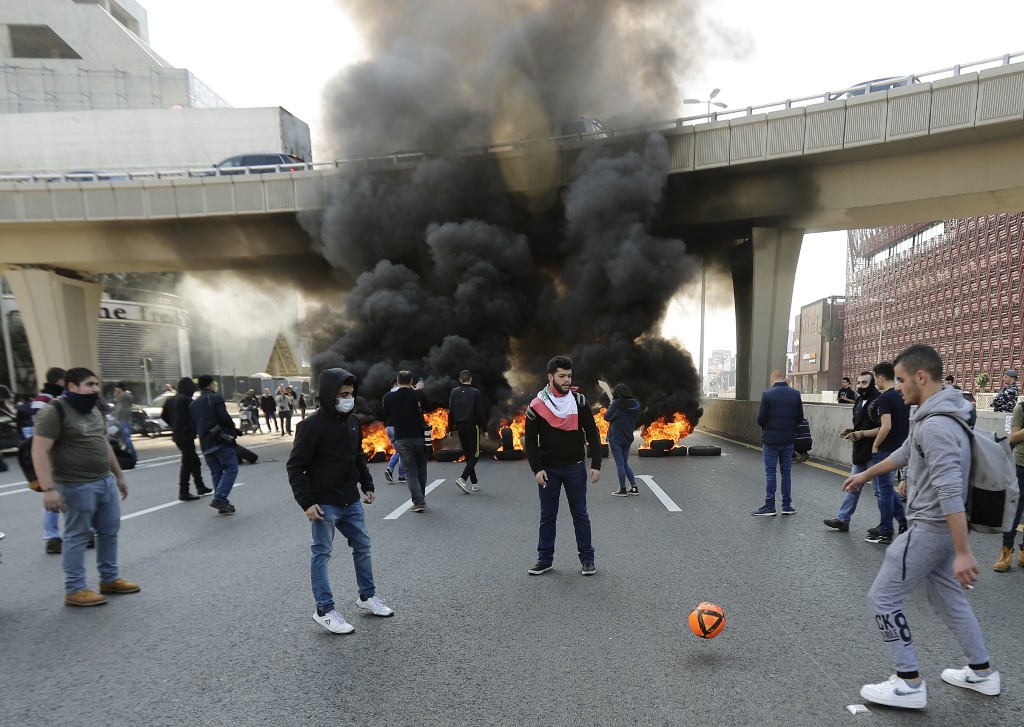 Lebanese anti-government protesters play football near a burning roadblock during a demonstration in Jal el-Dib area on the northern outskirts of the Lebanese capital Beirut on January 14, 2020. (Photo: AFP)
"The economic crises in the world had a bad impact on our economy. Wars in neighboring countries closed vital roads that were used to export Lebanon's products which impacted our trade, industrial and agricultural sectors, not to forget the flow of a big number of Syrian refugees," Aoun said during a visit made by the international diplomatic corps in Lebanon to Baabda Palace.
Aoun noted that all of these crises caused crimes and theft incidents to increase to an unprecedented level.
Aoun said he exerted huge efforts to deal with the economic crisis, but they did not reap the expected positive results due to the various obstacles that have faced planned reforms.
"The economic and financial pressure led people to the streets to voice their demands which include the fight against corruption," he said.
Lebanon has been witnessing nationwide protests for the past three months with people voicing demands for a complete change in the political system which has led to the impoverishment of people and the deterioration of the financial and economic situation in the country.