Calls emerge for privatizing S. African national carrier amid intensified strike
CAPE TOWN, Nov. 18 (Xinhua) -- Calls emerged on Monday for privatizing debt-ridden South African Airways (SAA), the national flag carrier being hard hit by a strike.
The airline must be placed under business rescue in order to mitigate any further loss of revenue and to ensure that the entity is a going concern, the opposition Democratic Alliance (DA) said.
Without business rescue, the only viable option would be to partially or fully privatize the national carrier, the party said.
SAA employees downed tools on Friday after the airline rejected their demands for an 8-percent wage increase and planned to go ahead with its retrenchment of 944 jobs, almost a fifth of its employees, as part of its turnaround strategy.
The strike had brought SAA domestic and international operations to a standstill. But the airline resumed international flights on Sunday night and has decided to reinstate flights on the African continent on Tuesday.
Domestic flights, however, remain suspended, forcing thousands of passengers to re-arrange their schedules.
Cash-strapped SAA has relied on government bailouts for continued operation. Over the past 13 years, the flag carrier has incurred over 28 billion rands (about 1.9 billion U.S. dollars) in cumulative losses.
SAA's request for a further bailout was dealt a heavy blow recently after the government said it would not extend further support to state-owned entities.
Finance Minister Tito Mboweni announced last month that any further financing will be in the form of loans that will have to be repaid with interest.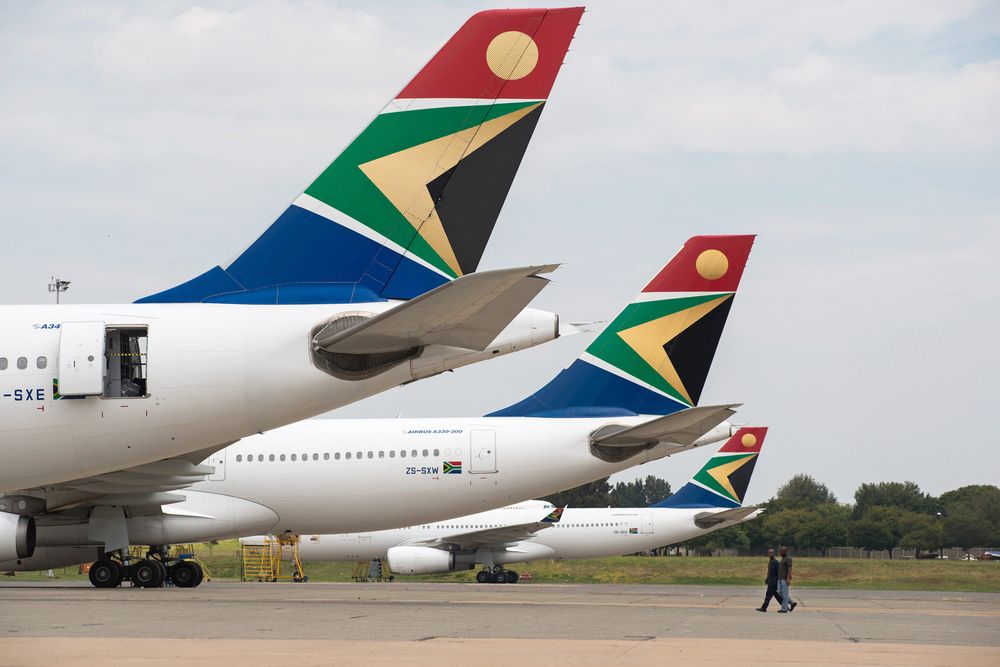 (Photo: VCG)