Food package donation activity held in S. Africa to counter COVID-19
People's Daily app
1591434436000
Johannesburg(People's Daily ) - The Chinese Embassy in South Africa, together with Chinese nationals in South Africa, held a food package donation event in Soweto, Johannesburg on Friday, donated 1,000 food packages and 5,000 face masks to the local poor communities.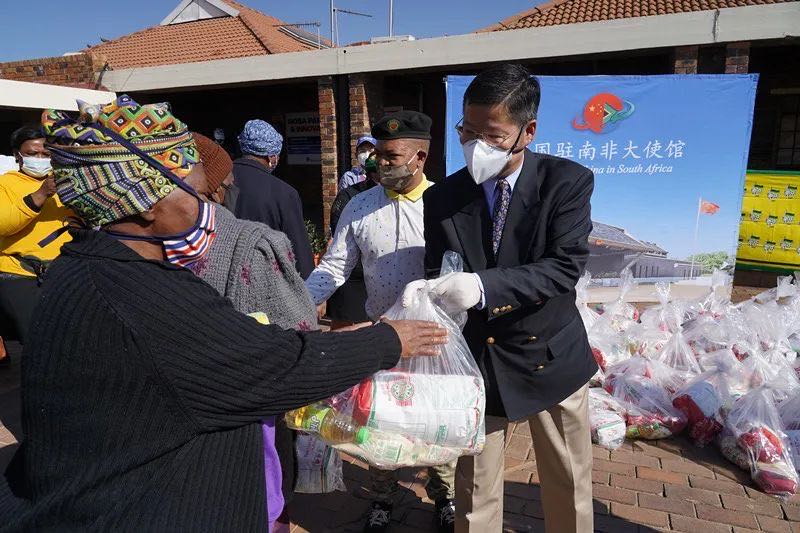 (Photos: People's Daily app)
Li Nan, representative of the Chinese Embassy in South Africa, paid tribute to the residents of Soweto for their great contributions and sacrifice in cooperating with the epidemic prevention and control and encouraged the youth of Soweto to carry on the spirit of their revolutionary ancestors, stand together to defeat the epidemic and make their hometown a better place.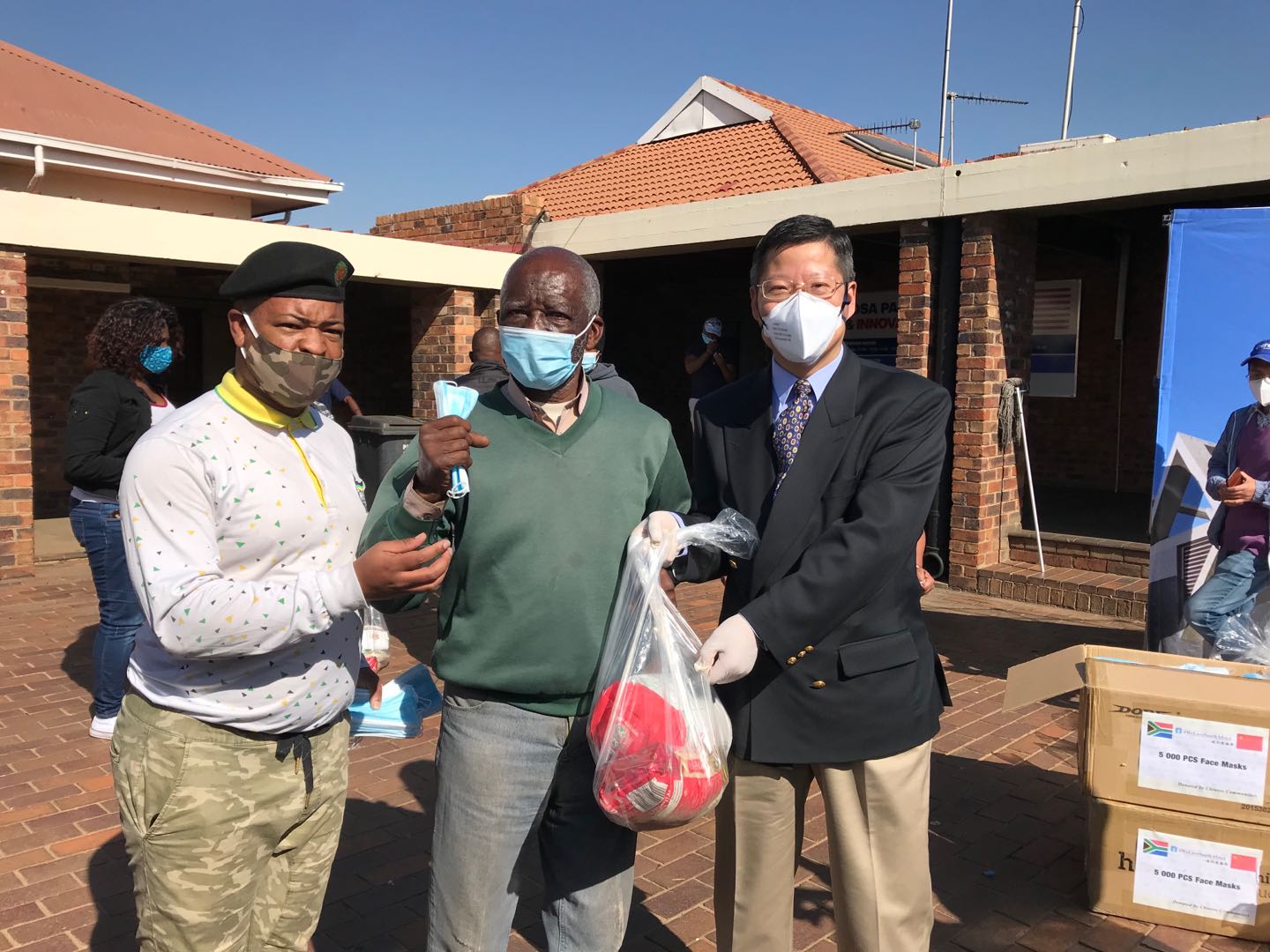 Li expressed the gratitude for the South African government and its citizens who have stood firmly with China when China's fighting against the epidemic. He also expressed his appreciation Chinese enterprises and institutions in South Africa for their generous donations to the local community. He added that the Chinese people will always stand shoulder to shoulder with the people of South Africa to fight the epidemic and build a closer community for a shared future for mankind.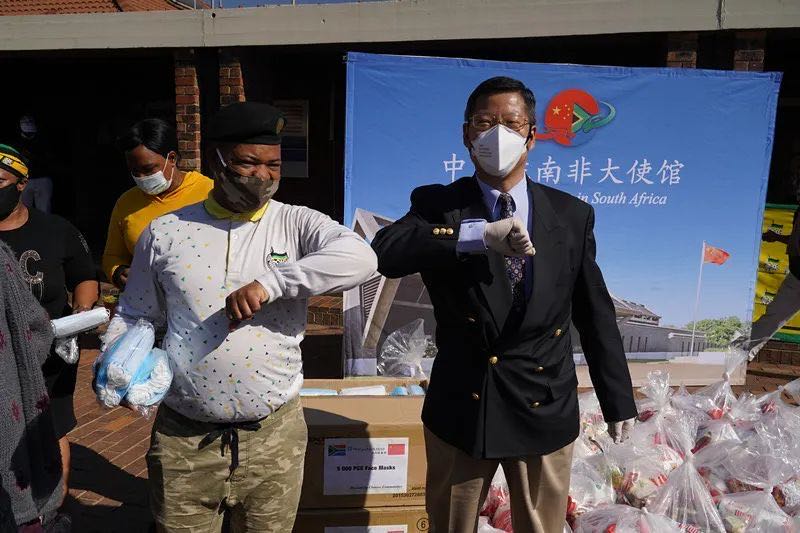 The ANC Youth League representative Joachim Baiki said that China and the CPC are the most reliable friends of South Africa and the ANC. Since the outbreak of COVID-19, the Chinese government, as well as Chinese companies and nationals in South Africa, have been actively supporting South Africa in fighting the epidemic, supporting communities and vulnerable groups in South Africa and helping them tide over the difficulties. They highly agree with the "Help the poor first" campaign advocated by Chinese President Xi Jinping in the book "Getting Rid of Poverty",and hope Chinese friends can teach them more about poverty alleviation approaches.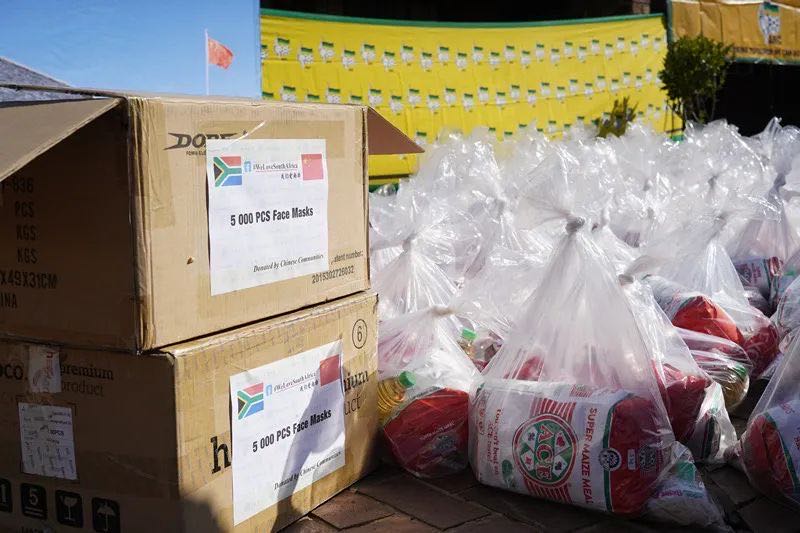 Soweto is South Africa's largest black town, about 20 kilometers southwest of the country's economic capital, Johannesburg, with a population of nearly 2 million.