US coronavirus death toll tops 30,000: tracker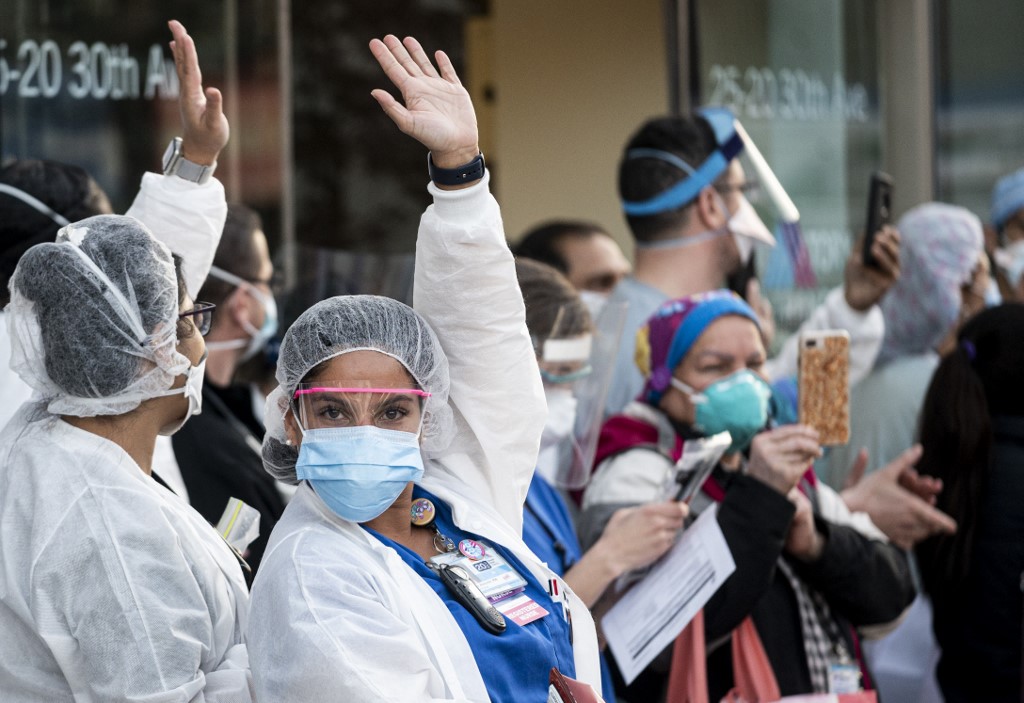 Healthcare workers react to people applauding in front of the Mount Sinai Hospital in Queens to show gratitude to medical staff and essential workers on the front lines of the coronavirus pandemic, April 15, 2020 in Queens, New York City. (Photo: AFP)
The confirmed coronavirus death toll in the United States surpassed 30,000 on Thursday, according to a tally by Johns Hopkins University.
The tracker says 30,990 people have now died in the country from COVID-19 since the start of the global health crisis.
The US has the highest death toll in the world, followed by Italy with 21,645 dead although its population is just a fifth of that of the US.