Virginia joins other 4 US states in declaring state of emergency ahead of Hurricane Dorian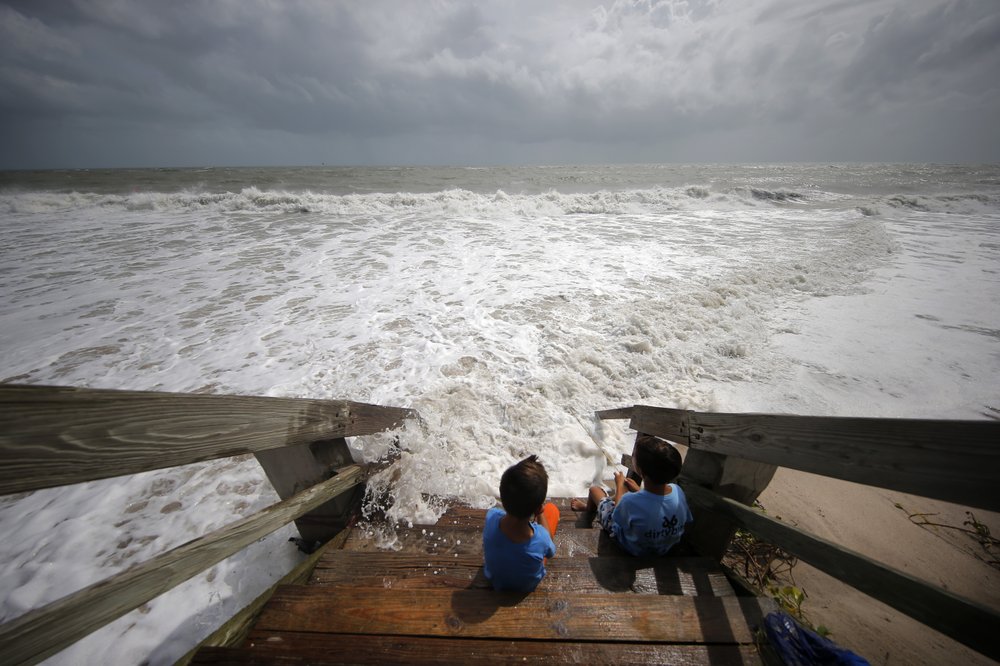 (Photo: AP)
WASHINGTON, Sept. 2 (Xinhua) -- The US state of Virginia on Monday declared a state of emergency to cope with the imminent devastation brought about by the powerful Hurricane Dorian, becoming the fifth state to do so as the storm continued to roar toward the country.
"I am declaring a state of emergency to ensure that localities and communities have the appropriate level of assistance, and to coordinate the Commonwealth's response to any potential impacts from Hurricane Dorian," Virginia Governor Ralph Northam said when announcing the declaration.
"I encourage Virginians to take all necessary precautions to make sure they are prepared as well," he added.
Previously, the states of Florida, Georgia, South Carolina and North Carolina have declared state of emergency as they are all under threat from the catastrophic hurricane, whose exact path is difficult to project.
"A state of emergency allows the Commonwealth to mobilize resources and to deploy people and equipment to assist in response and recovery efforts," read the declaration announcement carried by the website of the Virginia governor's office.
"The declaration also allows officials from Virginia to coordinate planning and evacuation resources with the state of North Carolina," it added.The US National Hurricane Center in its latest update issued 6 p.m. ET still referred to Dorian as being "extremely dangerous," one that "continues to bring life-threatening conditions to Grand Bahama Island."Now located 30 miles (55 km) northeast of Freeport, Great Bahama Island, with maximum sustained winds reducing to 145 miles (230 km) per hour, Dorian claimed at least five lives in the Abaco Island in the Bahamas, the country's prime minister, Hubert Minnis, confirmed to reporters Monday afternoon."We are in the midst of a historic tragedy in parts of our northern Bahamas," Minnis said at a news conference.