US troops are not leaving Iraq: statement
In a statement on Friday, the U.S. State Department said "at this time, any delegation sent to Iraq would be dedicated to discussing how to best recommit to our strategic partnership-not to discuss troop withdrawal, but our right, appropriate force posture in the Middle East."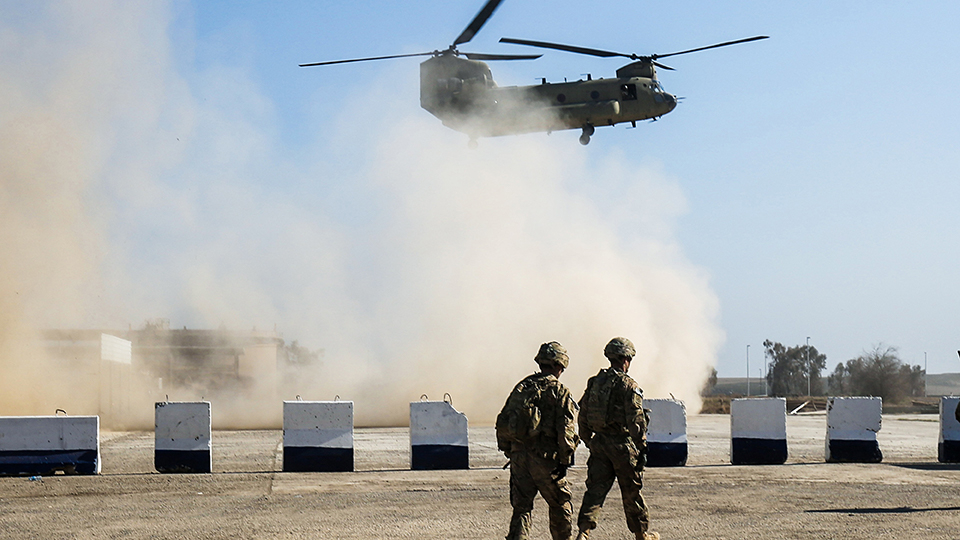 Photo: CGTN
Meanwhile, U.S. Secretary of State Mike Pompeo discussed the possibility of an expanded NATO presence in Iraq in a call with his Canadian counterpart Francois-Philippe Champagne the same day.
"The Secretary and Foreign Minister also spoke about the Iranian regime's continued aggressive and destabilizing actions in the region and steps to contain it, specifically, the opportunity for an expanded NATO force in Iraq and appropriate burden sharing," Department Spokesperson Morgan Ortagus said.
After the killing of Qasem Soleimani, the Iraqi parliament called for the removal of U.S. troops in the country.
A day after parliament passed the resolution, a leaked letter from the U.S. Marine Corps sent to the Iraq's Defense Ministry suggested the U.S. would withdraw troops from Iraq.
The Pentagon said the withdrawal letter was not authorized and sent by mistake.