Trump, Putin speak over phone on COVID-19, global energy market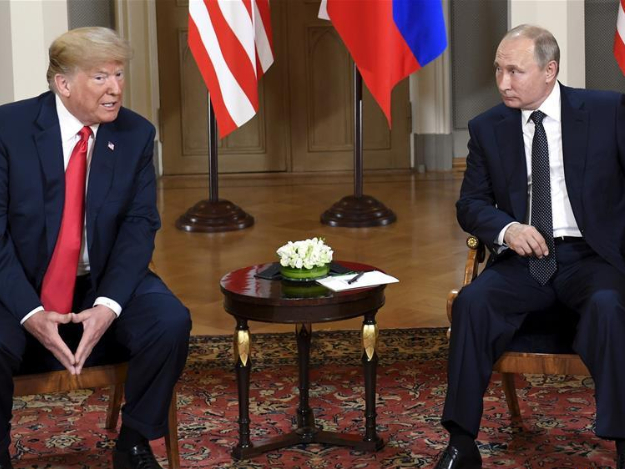 (Photo: Xinhua)
WASHINGTON, April 10 (Xinhua) -- US President Donald Trump and Russian President Vladimir Putin on Friday discussed efforts to combat COVID-19 and ensure global energy market stability during a phone conversation, the White House said.
"President Trump and President Putin discussed the latest efforts to combat the coronavirus pandemic and maintain stability in global energy markets. The two leaders also covered critical bilateral and global issues," the White House said in a statement.
Friday's phone call was the second consecutive conversation between Trump and his Russian counterpart. The two leaders and Saudi Arabia King Salman bin Abdulaziz Al Saud confirmed in a phone conversation on Thursday their intention to coordinate actions aimed at stabilizing the global oil market.
The Organization of the Petroleum Exporting Countries (OPEC) and its allies led by Russia, a group known as OPEC+, reached on Thursday a tentative agreement to cut production to stop a market free-fall amid the coronavirus pandemic.