British PM calls on MPs to vote against any 'pointless' Brexit delay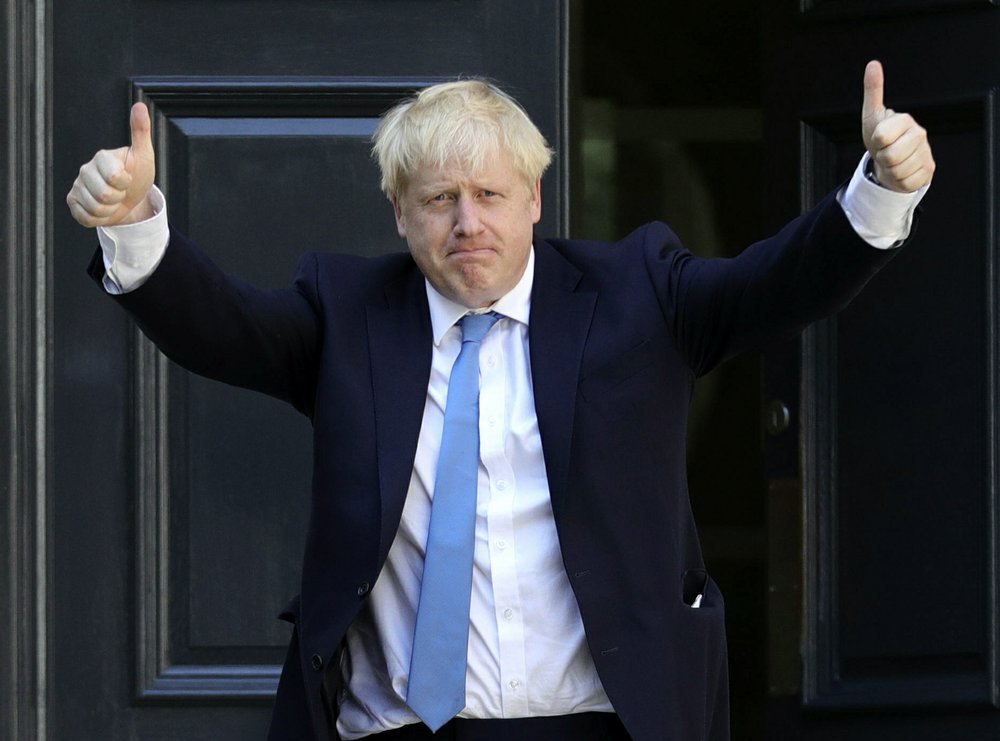 Newly elected leader of the Conservative party Boris Johnson arrives at Conservative party HQ in London, July 23, 2019. Brexit-hard-liner Boris Johnson, one of Britain's most famous and divisive politicians, won the race to lead the governing Conservative Party and will become the country's next prime minister in a little over 24 hours. (Photo: AP)
LONDON (Xinhua) -- British Prime Minister Boris Johnson on Monday called on members of parliament to vote against "pointless delay" of Brexit, which is being campaigned by opposition Labour leader Jeremy Corbyn and some Tory rebels, saying that "I don't want an election."
Johnson, speaking to reporters before 10 Downing Street after an emergency cabinet meeting, said, "Let's get Brexit down by Oct. 31."
Johnson is asking the British lawmakers not to block Brexit as he vowed to take his country out of the European Union on Oct. 31 with or without a deal.
"Under no circumstances will I ask the EU for a (Brexit) delay," he said. Enditem