1 dead, 6 missing in flash floods in northwestern Turkey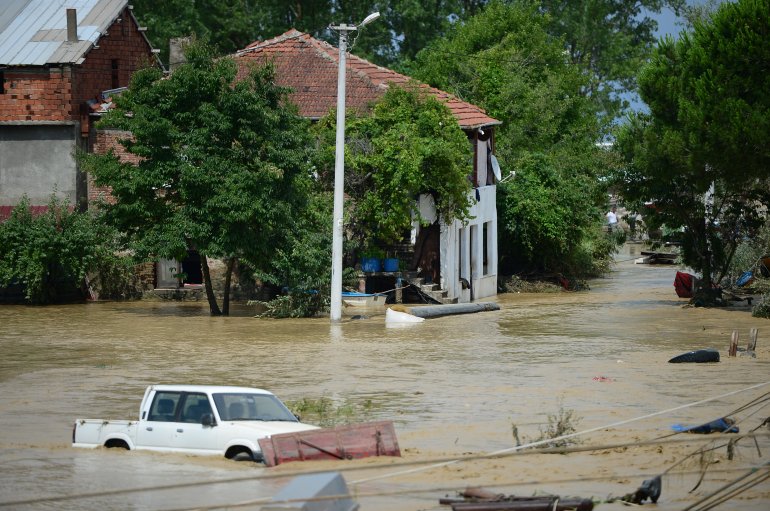 (Photo: Agencies)
ISTANBUL, July 19 (Xinhua) -- Turkish rescue teams on Friday recovered the body of a person listed as missing in the flash floods that hit northwestern Turkey during the last two days.
A day earlier, seven people, including four children, were reported as missing in the Esmahanim village of Duzce Province, while 69 stranded residents of the districts of Akcakoca and Cumayeri were rescued.
The body of a 42-year-old woman was found in a stream bed, the broadcaster NTV said, noting the search and rescue operation, backed by three helicopters and unmanned aerial vehicles, is continuing.
Since Wednesday night, Duzce has been severely affected by heavy rainfall which caused flash floods and landslides, blocking several roads leading to villages.