NYS COVID-19 hospitalizations up to 8,645, positivity rate 6.72 pct: governor
NEW YORK, Jan. 11 (Xinhua) -- Total COVID-19 hospitalizations reached 8,645 on Sunday in New York state, up from 8,484 on Saturday, tweeted Governor Andrew Cuomo on Monday.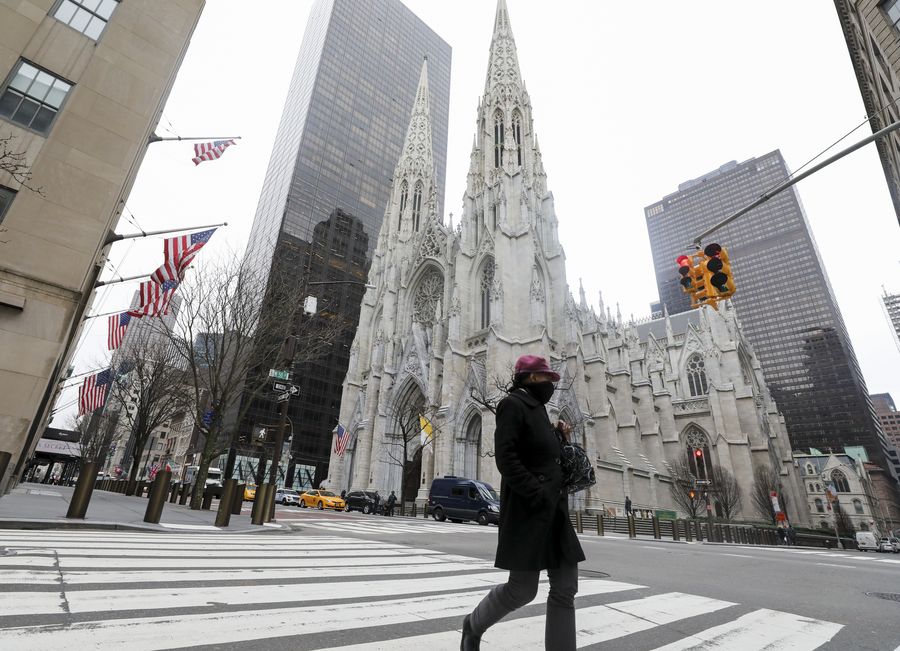 Of the 203,904 COVID-19 tests reported on Sunday in the state, 13,714 were positive, or 6.72 percent of the total, up from 6.22 percent one day earlier, said Cuomo, adding that the fatalities went up to 170 on Sunday, compared with 151 on Saturday.
Meanwhile, the governor said, "605,677 doses (of COVID-19 vaccine) have been administered as of 3:00 pm today (Monday)," with 511,369 in hospitals and 94,308 in long term care facilities.
"COVID has laid bare the inequities in our society. It has showed low tide in America and exposed the ugliness. True justice -- racial justice, social justice, economic justice -- must be New York's banner to carry in America's post-COVID reconstruction," he said in another tweet.
Starting on Monday, New Yorkers within priority group 1B can begin scheduling appointments with individual providers, including pharmacies, local health departments, and hospitals, to receive the COVID-19 vaccine, the state government announced.
Those now eligible to receive the vaccine include individuals 75 and older, first responders, public safety officers, teachers and other school staff, in-person college instructors, childcare workers, public-facing grocery store workers, transit workers and individuals living and working in homeless shelters, it added.
On Jan. 7, New York state clarified that healthcare workers on the front lines should be the priority group, classified as "1A" in its distribution plan to receive COVID-19 vaccination.
Once those healthcare workers who want to accept a vaccine are afforded the opportunity, vaccinations go to the "1B" category with a variety of non-governmental agencies utilized to administer those vaccines.
As of Monday evening, the Center for Systems Science and Engineering at Johns Hopkins University reported 39,705 coronavirus deaths in New York state, the worst in the country.