Ukraine says Kakhovka hydroelectric power plant destroyed beyond restoration
KIEV, June 6 (Xinhua) -- The Kakhovka hydroelectric power plant in southern Ukraine was totally destroyed and cann't be restored, Ukraine's state-run hydropower generating company Ukrhydroenergo said Tuesday.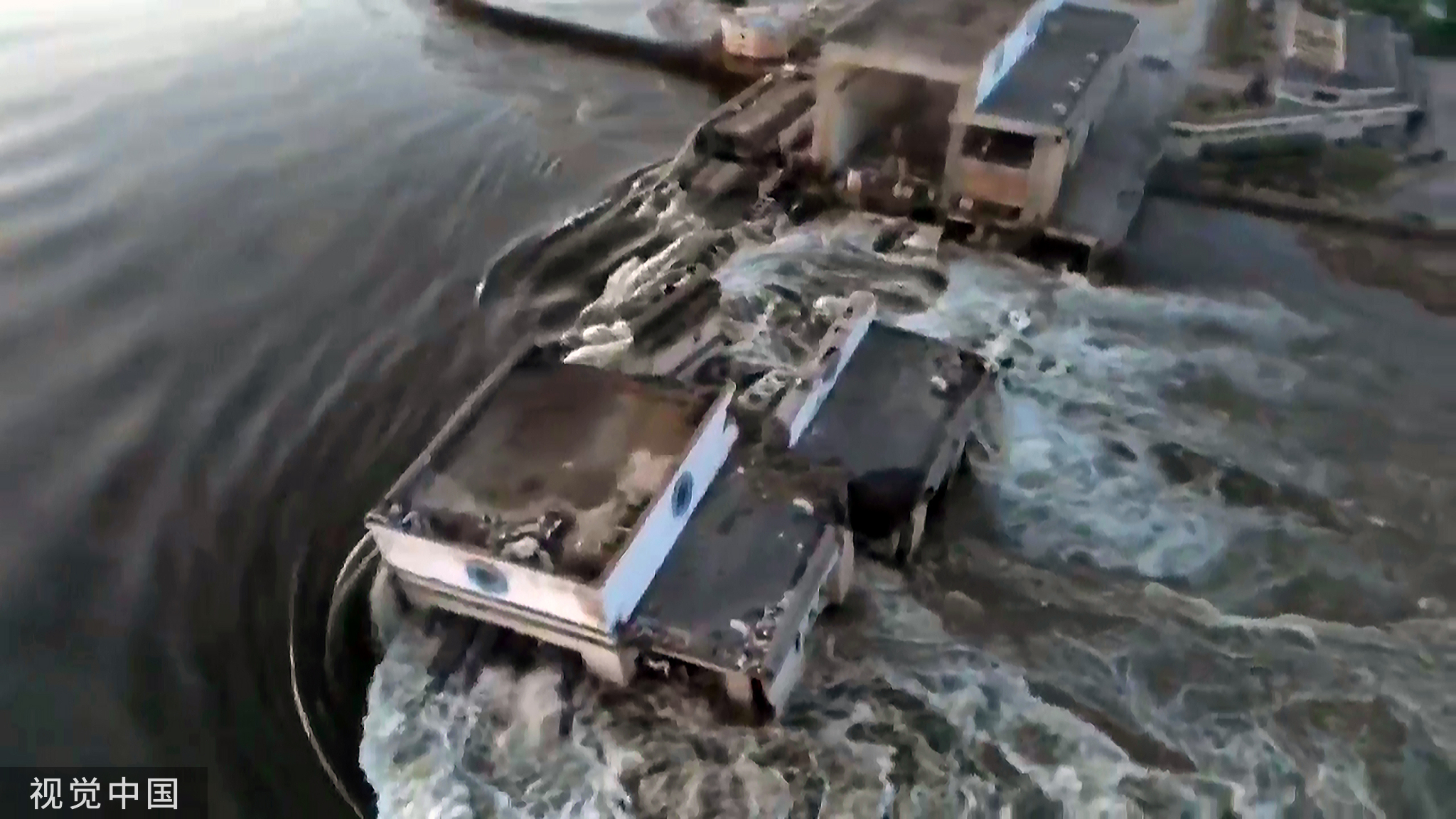 The Russian forces blew up the plant's engine room in the early hours of Tuesday, causing an uncontrolled decrease in water level in the Kakhovka reservoir, Ukrhydroenergo said in a statement.

Ukrainian Prime Minister Denys Shmyhal said on Telegram that the destruction of the dam at the Kakhovka plant could cause flooding in 80 settlements in the surrounding areas.
The head of the Kherson regional military administration Oleksandr Prokudin said that about 16,000 people are in the critical zone on the right bank of the Dnieper River in the Kherson region.
Meanwhile, Russian President Vladimir Putin has received reports from the Defense Ministry and other authorities on the situation regarding the Kakhovka hydroelectric power plant, Kremlin spokesman Dmitry Peskov said Tuesday.
Russia categorically rejects the accusation that it destroyed the facility and the incident was "deliberate sabotage by the Ukrainian side," he told a daily briefing.
The destruction of the power plant may cause serious consequences for tens of thousands of local residents and harm the environment, he stressed, adding that there is currently no threat to the Zaporizhzhia nuclear power plant as some experts said.
According to Peskov, one of the reasons for Ukraine to destroy the power plant was to deprive Crimea of water.
Oleksiy Danilov, secretary of Ukraine's National Security and Defense Council, said Tuesday that his country is not involved in the incident at the hydroelectric power plant.