BRI Projects & Programs: Railways boost China-Laos-Thailand economic corridor interconnectivity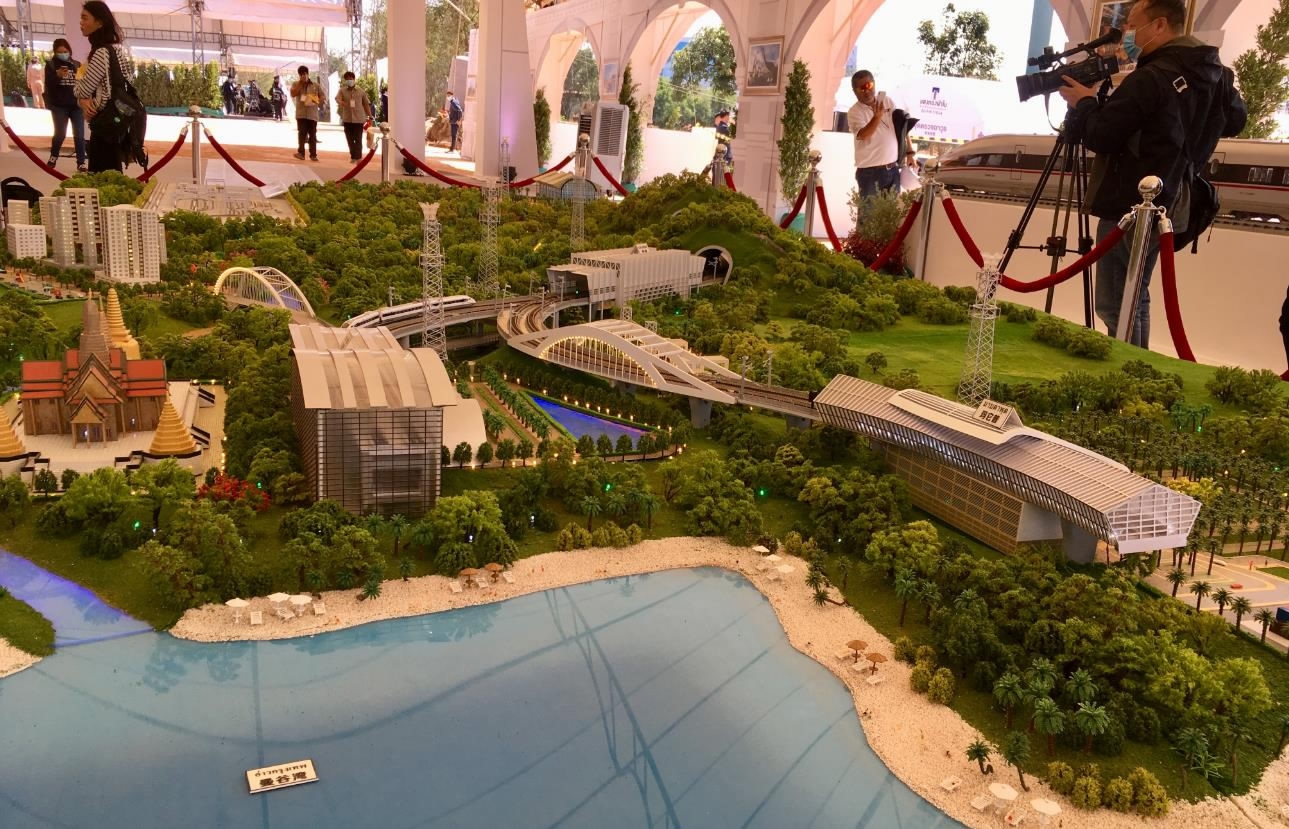 In July 2022, China and Thailand agreed to jointly work towards the early opening of the China-Laos-Thailand railway during a meeting between Chinese State Councilor and Foreign Minister Wang Yi and Thai Deputy Prime Minister and Foreign Minister Don Pramudwinai.

China and Thailand agreed to make the planned railway run south directly to the Eastern Economic Corridor in Thailand and head north into China's southwest Yunnan Province via Laos, and connect the railway with the New International Land-Sea Corridor, leading directly to Europe. The goal is to connect China, Laos and Thailand and build an economic corridor.
The China-Laos railway launched on December 2021 has boosted regional interconnection between China and Southeast Asian countries and has facilitated the export of Thai agricultural goods to China. Since then, the Thai government and business sectors have realized the importance of railway transportation to the booming Chinese market, especially when supply chains and maritime shipping were severely disrupted by the pandemic. China and Thailand agreed to launch more cold-chain freight train services, tourism and durian express through the China-Laos railway, and facilitate all-around cooperation along the route, delivering more tangible benefits to the people of Thailand, Laos and China.
In 2014, the Thai and Chinese governments signed a Memorandum of Understanding (MoU) on railway infrastructure cooperation within the framework of the Thailand Transport Infrastructure Development Strategy 2015-22. The goal was to establish Thailand as a transportation hub for the region and strengthen connectivity between China, Thailand and other members of the ASEAN through the Belt and Road Initiative.