Venezuelan president blames new blackout on US high-tech attack
CARACAS, July 24 (Xinhua) - Venezuelan President Nicolas Maduro reaffirmed on Wednesday that the massive blackout hitting most parts of the country on Monday was the result of a high-tech attack, while accusing the United States of being behind it.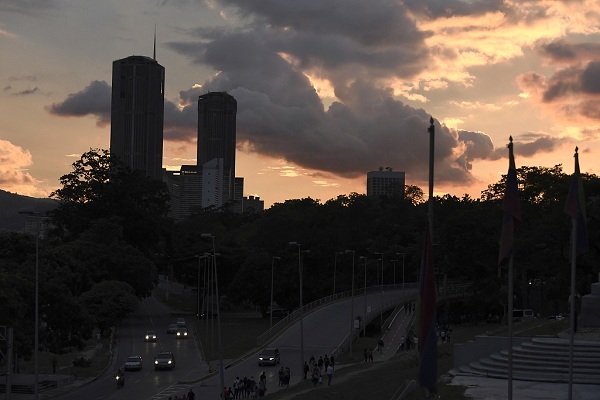 Street lights stand in darkness during a blackout in Caracas, Venezuela, on Monday, July 22, 2019. (Photos: AP)
"We suffered a high-tech electromagnetic attack. I'll present to the Venezuelan public, probably in the next few hours, the whole investigation about the type of the attack, how and where it occurred," Maduro said.
"It was U.S. imperialism, desperate to defeat and weaken Venezuela. They haven't been able to defeat Venezuela nor would they," he added.
Maduro made the remarks at the headquarters of the National Bolivarian Armed Forces Operational Strategic Command during the launch of a defensive military drill in the Venezuelan Caribbean.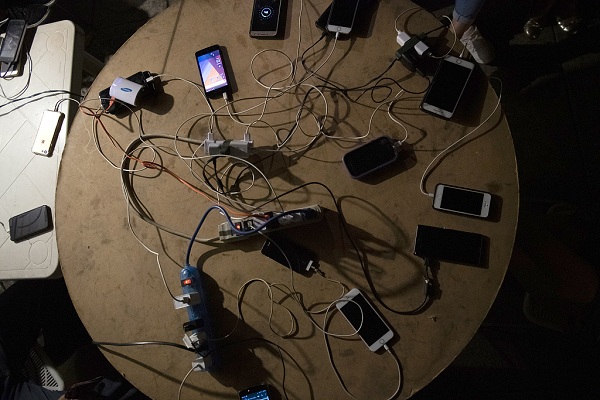 Phones are charged using a community generator during a blackout in Caracas, Venezuela, on Monday, July 22, 2019.
The president warned that this is not the first attack suffered by the national electricity system in Venezuela recently.
"The only difference is that this time, the enemies of our country managed to disconnect the system again, which we have been restoring and stabilizing," he said.
Maduro also thanked the Venezuelan people for their response to the attack and for their resilience.