The latest: COVID-19 outbreak worldwide (Updated March 1)
People's Daily app
1614559542000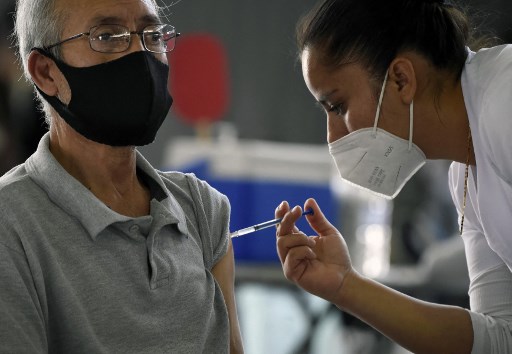 The total number of deaths from the COVID-19 pandemic worldwide has increased to 2,530,014 with the global confirmed cases reaching 114,037,377 as of 8:30 am BJT on Monday, according to a tally by Johns Hopkins University.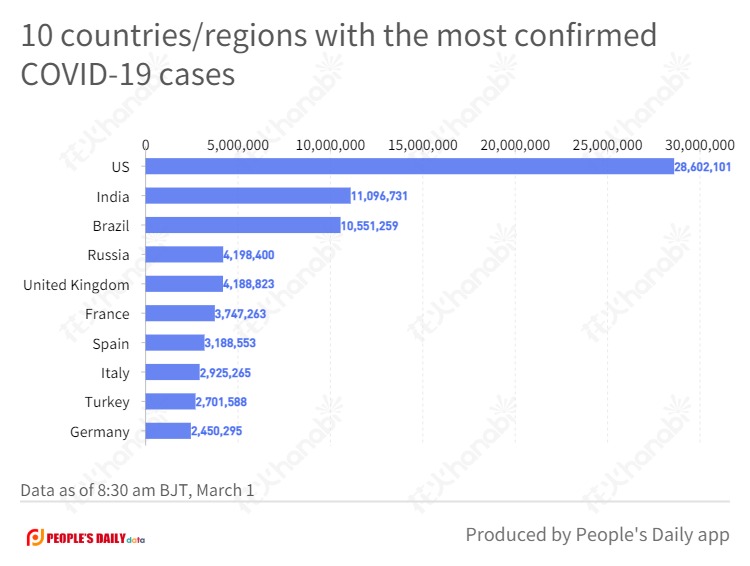 Current status (data as of 8:30 am BJT, March 1):
Vaccine advisers of the US Centers for Disease Control and Prevention (CDC) voted on Sunday to recommend the Johnson & Johnson COVID-19 vaccine for Americans 18 years of age and older.
The Argentine government on Sunday ordered that the Social, Preventive and Mandatory Distancing measures, in place to control the spread of the COVID-19 pandemic, will be extended until March 12.
Health authorities in the UK have confirmed that six cases of the 'P1' COVID-19 variant, first identified in Brazil, have been found in England and Scotland.
Jordan on Sunday reported 26 COVID-19 deaths and 4,594 confirmed cases, raising the death toll to 4,701 and the tally to 391,090, the health ministry said in a statement.
Israel's Ministry of Health reported 1,218 new COVID-19 cases on Sunday, raising the tally in the country to 774,479.