Japan's PM Abe, SDF troops heading to Middle East amid tensions
Japanese Prime Minister Shinzo Abe is proceeding as planned with a trip to Saudi Arabia, the United Arab Emirates and Oman from the weekend, despite escalated tensions in the Middle East after the U.S. killing of Iranian military commander Qasem Soleimani.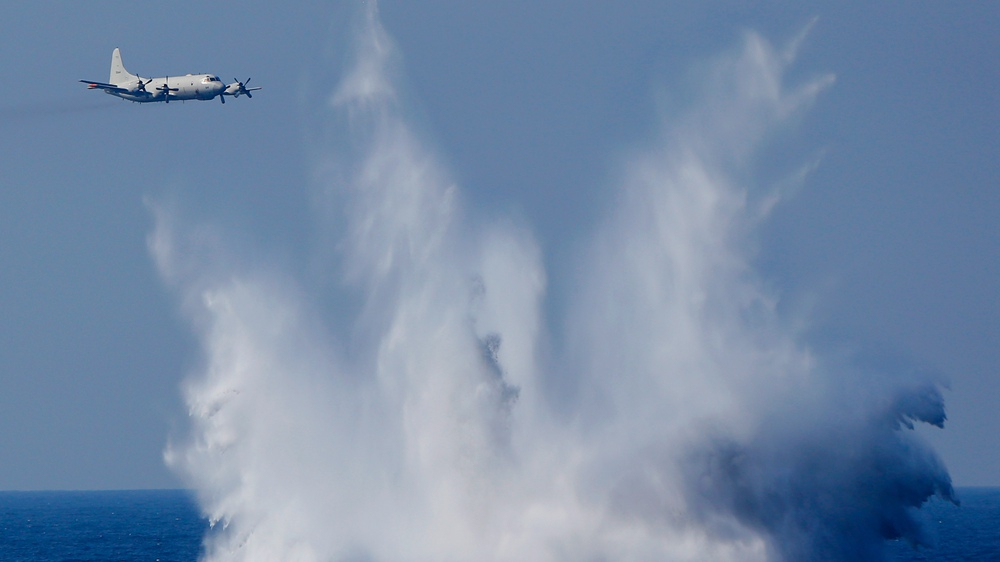 A P-3C anti-submarine patrol plane of the Japan Maritime Self-Defense Force (JMSDF) flies after dropping anti-submarine bombs during the official triennial JMSDF fleet review in the waters off Sagami Bay, south of Tokyo, Japan, October 18, 2015.(Photos: AP)
Abe will visit the region as intended from Saturday to next Wednesday, Japan's Chief Cabinet Secretary Yoshihide Suga told a news conference on Friday.
"Given the rising regional tensions, this trip is taking place to exchange opinions with these three nations as one part of Japanese diplomacy aimed at diffusing the overall situation," Suga said.
Japan's Prime Minister Shinzo Abe attends the eighth trilateral leaders' meeting between China, South Korea and Japan in Chengdu in southwest China's Sichuan Province, December 24, 2019.
Meanwhile, the Japanese government on Friday ordered its Maritime Self-Defense Force (SDF) to dispatch a destroyer and patrol planes to the Middle East on an information-gathering mission.
Japanese Defense Minister Taro Kono issued the deployment order for the warship and two P-3C patrol planes for information gathering to protect Japanese ships in the Middle East, from which Japan gets nearly 90 percent of its crude oil. The patrol planes will leave Japan on Saturday and start their mission in the area later this month, while the warship will leave Japan early in February.
Under the plan, which was approved by Japan's cabinet late last month, a special order will be issued by the Japanese defense minister to allow the forces to use weapons to protect ships in danger if there are any emergencies.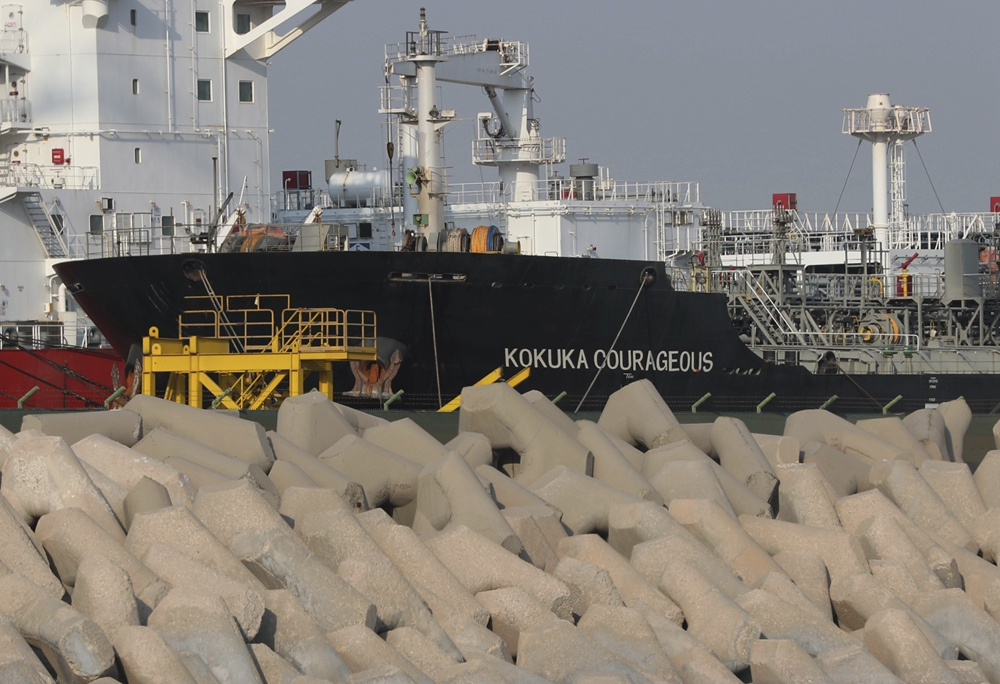 The Japanese-owned oil tanker Kokuka Courageous is anchored at the Port Rashid Dry Dock for repairs after what the U.S. Navy said was damage by a limpet mine explosion in the Arabian sea, in Dubai, UAE, July 15, 2019.
In May and June 2019, there were several attacks on international merchant vessels in the region, including the Japanese-owned tanker Kokuka Courageous, that the United States blamed on Iran. Tehran denies the allegations.
The planned operation is set to cover high seas in the Gulf of Oman, the northern Arabian Sea and the Gulf of Aden, and Suga said Abe would be explaining the mission to leaders in the countries he visits.