The latest: COVID-19 outbreak worldwide (Updated October 25)
People's Daily app
1603590481000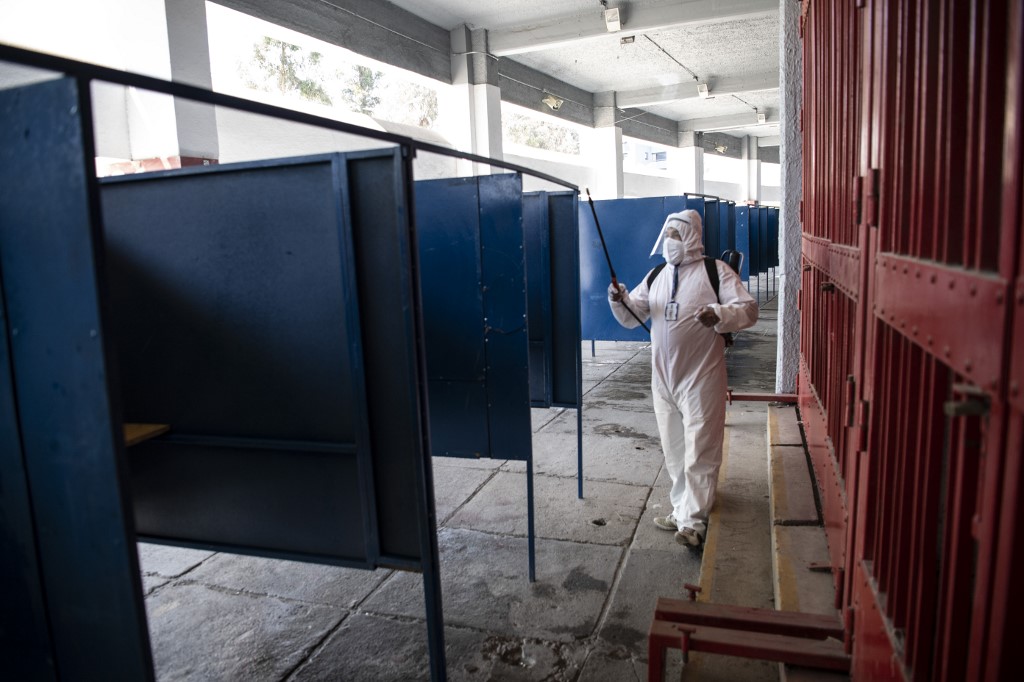 The total number of deaths from the COVID-19 pandemic worldwide has increased to 1,148,512 with the global confirmed cases reaching 42,525,834 as of 9:30 am BJT on Sunday according to a tally by Johns Hopkins University.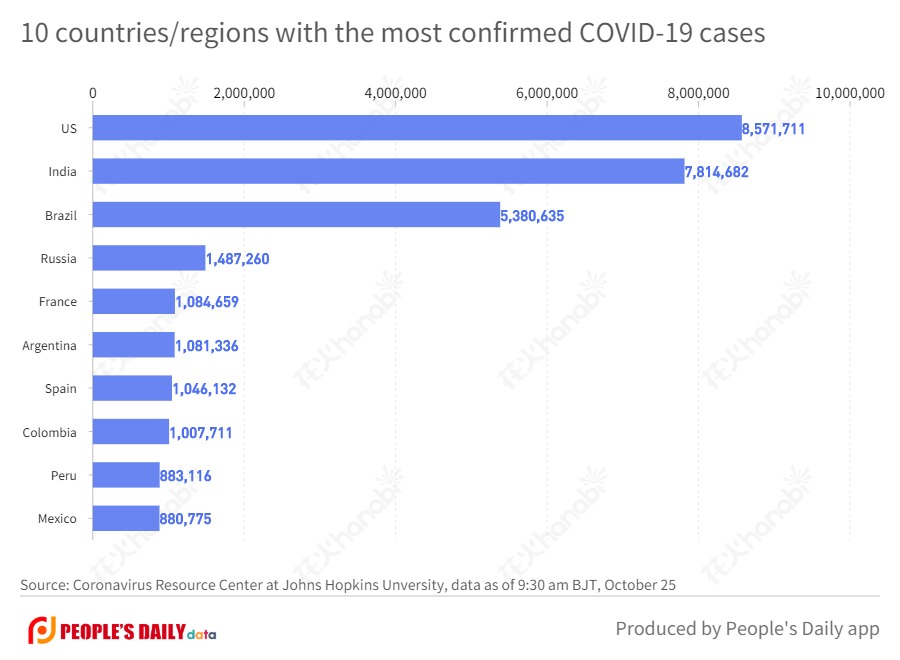 Current status (data as of 9:30 am BJT, October 25):
The number of confirmed COVID-19 cases in the African continent has reached 1,696,286, the Africa Centers for Disease Control and Prevention (Africa CDC) said on Saturday.
The Colombian Ministry of Health and Social Protection announced on Saturday that the country had reached 1,007,711 cases of the novel coronavirus (COVID-19), while the death toll rose to 30,000.
Algeria's 75-year-old President Abdelmadjid Tebboune is self-isolating because some officials in "upper ranks of the government" are sick with COVID-19, he said in a Tweet on Saturday.
Brazil reported another 432 deaths from the novel coronavirus (COVID-19) in the last 24 hours, bringing the total number of deaths to 156,903, the government announced on Saturday.
The Minister-President of the Brussels Capital Region, Belgium, Rudi Vervoort announced on Saturday more drastic measures will be implemented to fight against COVID-19 at a meeting with 19 mayors of the region of Brussels.