China, US hold phase one trade deal signing ceremony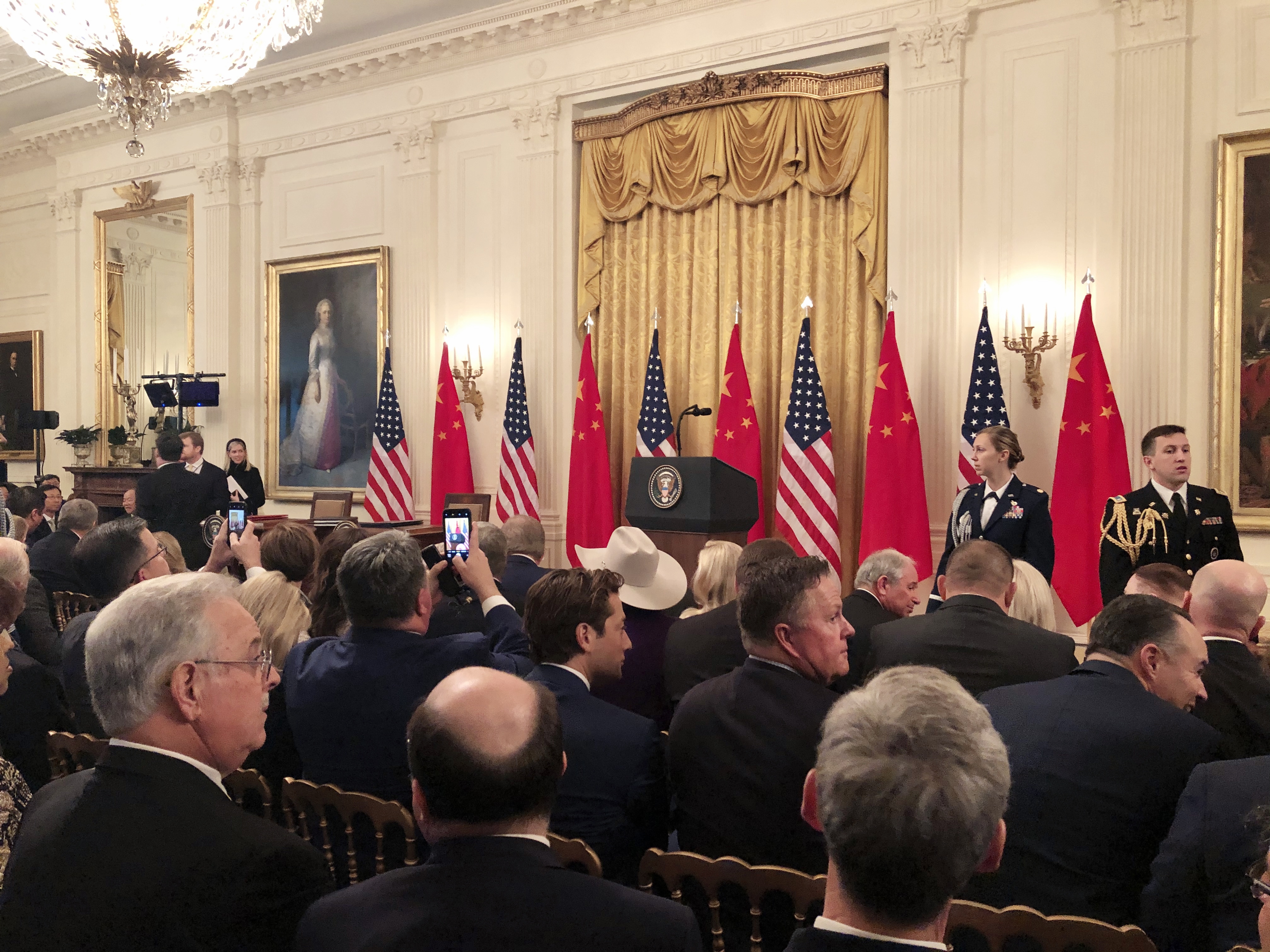 Phase one trade deal to be signed in White House's East Room. (Photo: CGTN)
China and the U.S. hold the signing ceremony of phase one trade deal in the White House on Wednesday morning.
At the invitation of the United States, Vice Premier Liu He - Beijing's chief negotiator for the China-U.S. comprehensive economic dialogue - arrived in Washington Monday afternoon. He met with U.S. business leaders Tuesday.
The world's two largest economies have spent 18 months embroiled in a bitter trade dispute that imposed tit-for-tat levies on each other's commodities, mechanical parts and finished goods.
Beijing announced on Dec. 13, 2019, that China and the United States agreed on the text for a phase one economic and trade agreement "based on the principle of equality and mutual respect."