Netanyahu becomes longest-serving Israeli PM
JERUSALEM, July 20 (Xinhua) - Israeli Prime Minister Benjamin Netanyahu has become on Saturday the country's longest-serving prime minister, surpassing the nation's founding father and first leader, David Ben Gurion.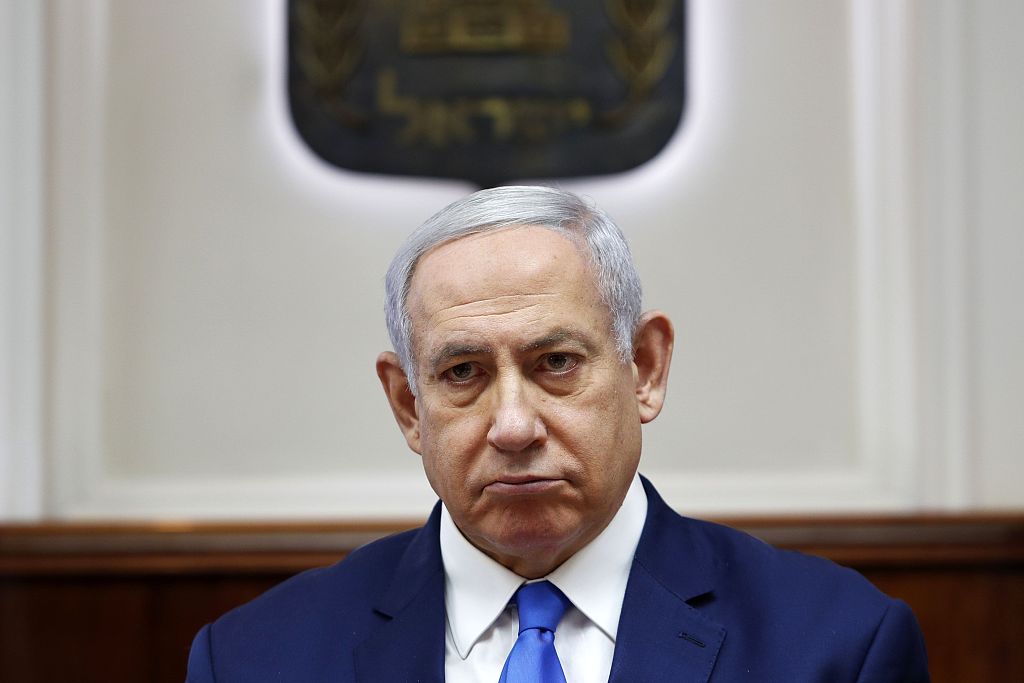 Israeli Prime Minister Benjamin Netanyahu attends the weekly cabinet meeting in Jerusalem on July 14, 2019. (Photo: VCG)
Netanyahu, 69 years old, has spent 4,876 days, or more than 13 years, in office.
In an interview published on Friday in Israel Hayom, a daily newspaper, Netanyahu said "we have turned Israel into a rising world power."
Netanyahu has won a series of elections. After his narrow victory in the recent April elections, it seemed he had secured his fifth term in office. However, new elections have been called after he failed to form a governing coalition.
The snap elections are scheduled to be held on Sept. 17.
Netanyahu is reaching the record-breaking achievement entangled in a series of corruptions affairs.
The police concluded that enough evidence has been found to charge him with corruption offenses, and in February, Israel's Attorney General Avichai Mandelblit announced he intends to indict Netanyahu with bribery and breach of trust in three separate cases, pending a hearing.
The prime minister denies any wrongdoing, charging the allegations against him are part of "a witch hunt" orchestrated by "the left" and the media.
Netanyahu is considered as a divisive figure in Israel. His proponents say he has brought security and prosperity to Israel and the country has never been so internationally accepted, with ties beginning to form even with Arab states.
His opponents portray him as a politician who shuttered any hope for peace with the Palestinians and point to the country's growing poverty rates and decreasing access to health, education, and other services.
Haaretz, one of the country's leading newspapers, issued an Op-Ed, urging him to resign, citing the corruption and soaring racism and discrimination against Arab citizens of Israel.
Netanyahu won his first elections in 1996, at the age of 46, becoming Israel's youngest prime minister.
In 1996, amid a wave of attacks perpetrated by Palestinians which killed hundreds of Israelis, Netanyahu was elected as prime minister, beating Shimon Peres, the former president who then headed the Labor Party.