UK mandates surgical masks for health workers while on shift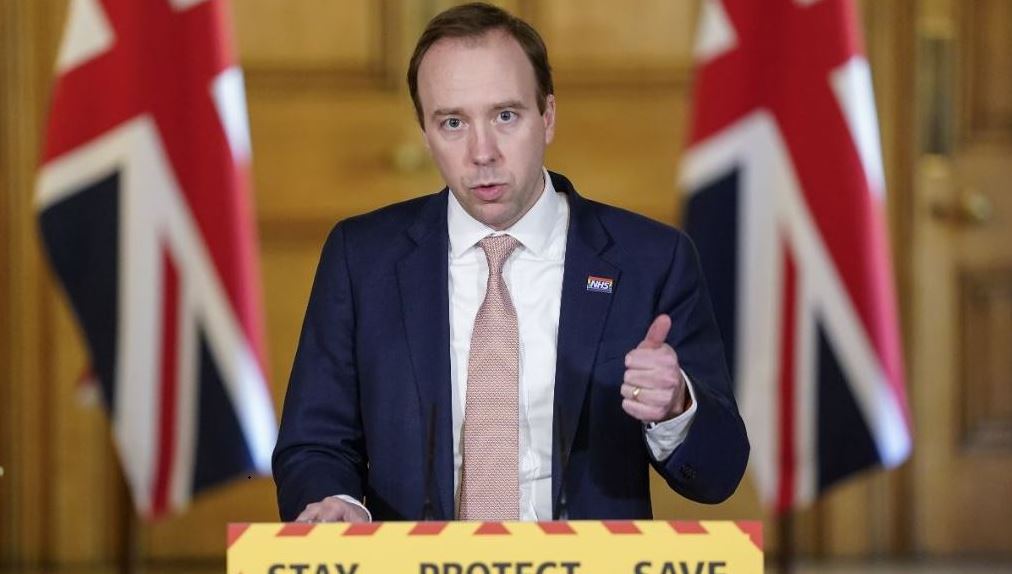 UK Health Secretary Matt Hancock speaks during a past press briefing. (Photo:AFP)
U.K. Health Secretary Matt Hancock on Friday announced new guidance that will require all staff to wear surgical masks at all times while at work.
"So to offer even greater protection we're also providing new guidance for NHS staff in England, which will come into force, again, from June 15," he said.
"And all hospital staff will be required to wear type 1 or 2 surgical masks.
"This will cover all staff working in hospital, it will apply at all times - not just when they're doing lifesaving work on the front line."
Hancock also announced that all visitors and outpatients will be required to wear face coverings while in the health facilities.
The new guidelines come a day after Transport Secretary Grant Shapps announced that everyone travelling on public transport in England will be required to wear a face-covering from 15 June.
The U.K. is one of the world's worst affected countries by the COVID-19 pandemic.
According to data from the U.S.-based Johns Hopkins University, the country had reported 284,730 infections and 40,344 deaths by Friday evening.