China, ASEAN countries seek closer media cooperation
Lancang-MeKong Cooperation
1578993506000
The 2019 ASEAN New Media & New Technology Workshop training was recently held by People's Daily in Chengdu and Beijing. During the training, journalists from ASEAN countries visited Chengdu International Railway Port Exhibition Center, People's Daily, Ministry of Foreign Affairs of the People's Republic of China, Confucius Institute Headquarters and JD.com to gain an insight into the development of the Belt and Road initiative (BRI) and the positive results that Chinese major media agencies and internet technology companies have achieved through the application of technology.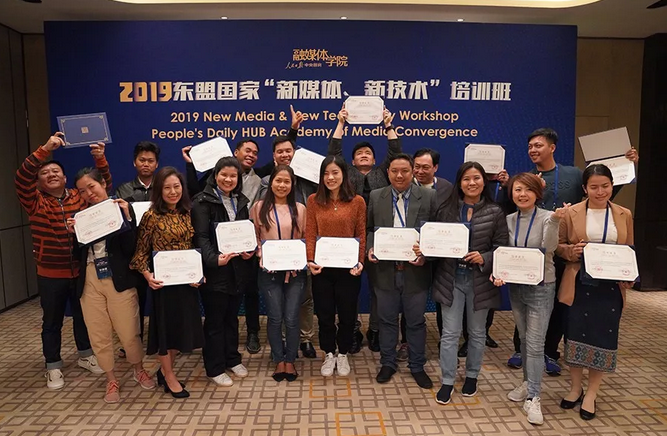 During their visit, foreign journalists engaged in a lively discussion with the staff of Chengdu International Railway Port Exhibition Center in front of the route map of China-Europe Railway Express.
The number of international train services from Chengdu boosted from 31 in 2013 to 2,619 in 2018, which includes 1,591 China-Europe Railway Express freight trains. By the end of October 2019, an estimated total of nearly 20, 000 Railway Express freight trains have been put into service. There are 7 international railways and 5 international sea-rail combined transport routes connecting 14 domestics and 25 overseas cities in Eurasia, benefiting more countries and regions from the BRI.
The activity also focused on sharing China's experiences in the development of its new media technologies. Various technologies including big data, cloud storage and AI have been widely applied in China's new media industry, actively promoting the diverse spread of news reports.
(Compiled by Wang Xiaolin)