The latest: COVID-19 outbreak worldwide (Updated September 14)
People's Daily app
1600048226000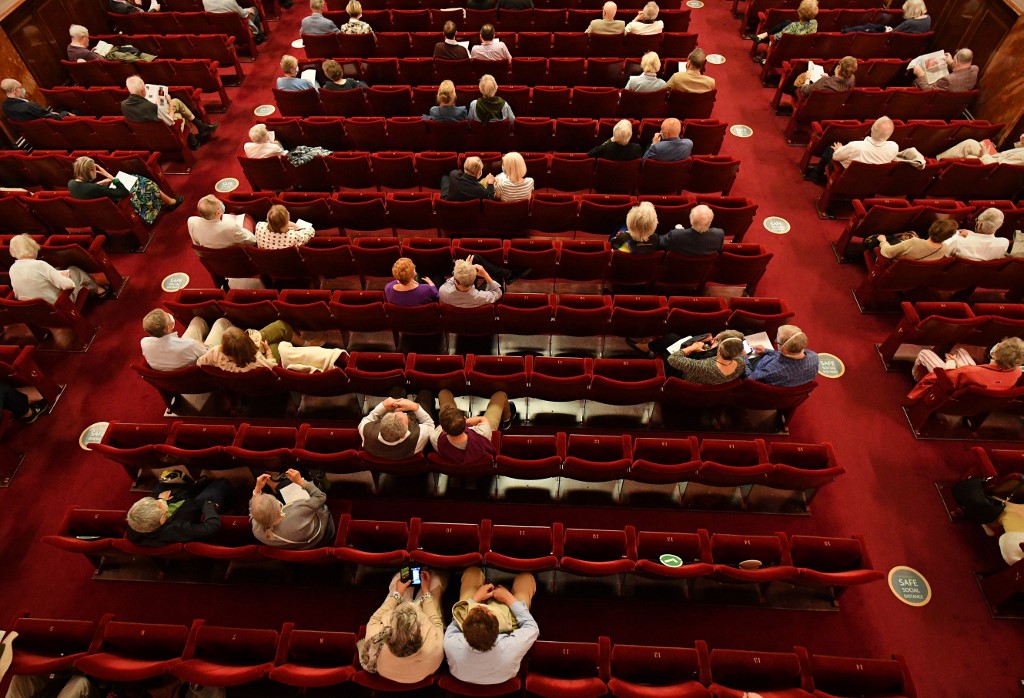 Members of the audience arrive to take their socially distanced seats in the auditorium for a performance by German baritone Christian Gerhaher and German pianist Gerold Huber at Wigmore Hall in London on September 13, 2020. (Photo: AFP)

The total number of deaths from the COVID-19 pandemic worldwide has increased to 922,197 with the global confirmed cases reaching 28,884,553 as of 9 am BJT on Monday, according to a tally by Johns Hopkins University.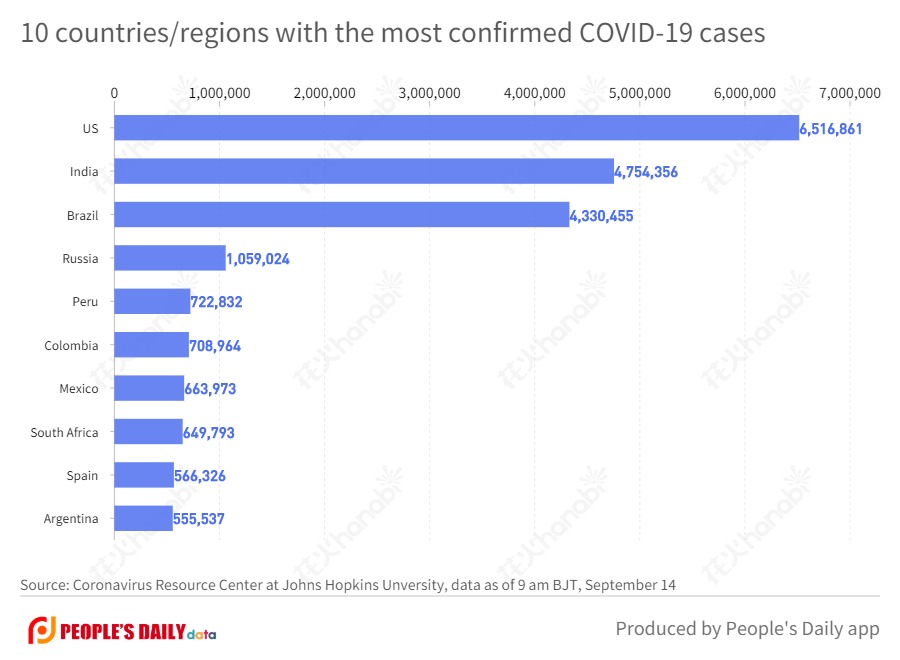 Current status (data as of 9 am BJT, September 14):
The US will loosen travel restrictions on people from the Chinese mainland from Monday, and it will revoke the earlier 14-day quarantine requirement.
South Korea will temporarily ease coronavirus curbs in the greater Seoul area after a decline in cases, officials said Sunday. The country largely overcame an early COVID-19 surge with extensive tracing and testing, but has battled several spikes in recent weeks raising concerns of a second wave of infections.
Israel will reimpose a nationwide lockdown for three weeks, beginning on Friday, to slow a rapid resurgence of coronavirus infections, the government decided on Sunday.
As many as 1,666,000 residents have been tested for COVID-19 in the Hong Kong Special Administrative Region's (HKSAR) universal community testing program, who account for 22.2 percent of the city's population, HKSAR government said.