At least 3 dead in Colombian protests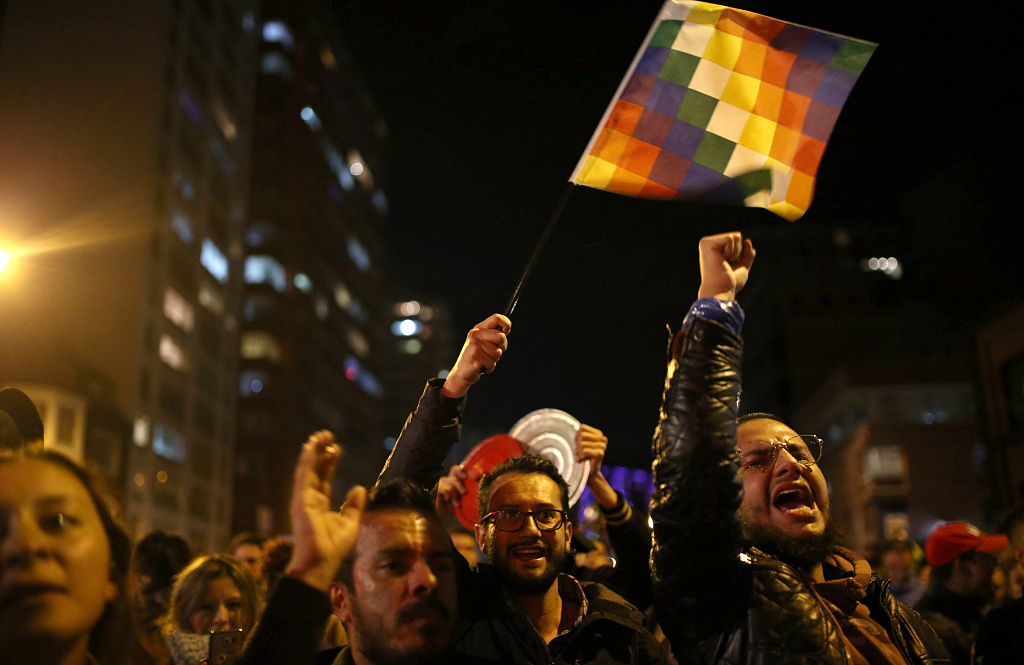 Demonstrators shout slogans during a protest on the second day of a national strike, in Bogota, Colombia, November 22, 2019. (Photo: VCG)
BOGOTA, Nov. 22 (Xinhua) -- At least three people died in Colombia's western province of Valle del Cauca on Thursday during protests related to a national strike, said Colombian Minister of Defense Carlos Holmes Trujillo on Friday.
"Over the last few hours, authorities have confirmed the deaths of two people in Buenaventura due to unrest, and one more in Candelaria, both towns in Valle (del Cauca)," Holmes Trujillo told a press conference.
According to the minister, two deaths occurred on Thursday night after a number of people attempted to loot a mall in Buenaventura, a port city on the Pacific coast.
Around 253,000 Colombians participated on Thursday in protests during the national strike. The minister noted that although several people have been arrested and many buildings in a number of cities reportedly damaged, order has been restored in the country.