Daily deaths in NY state continue to decline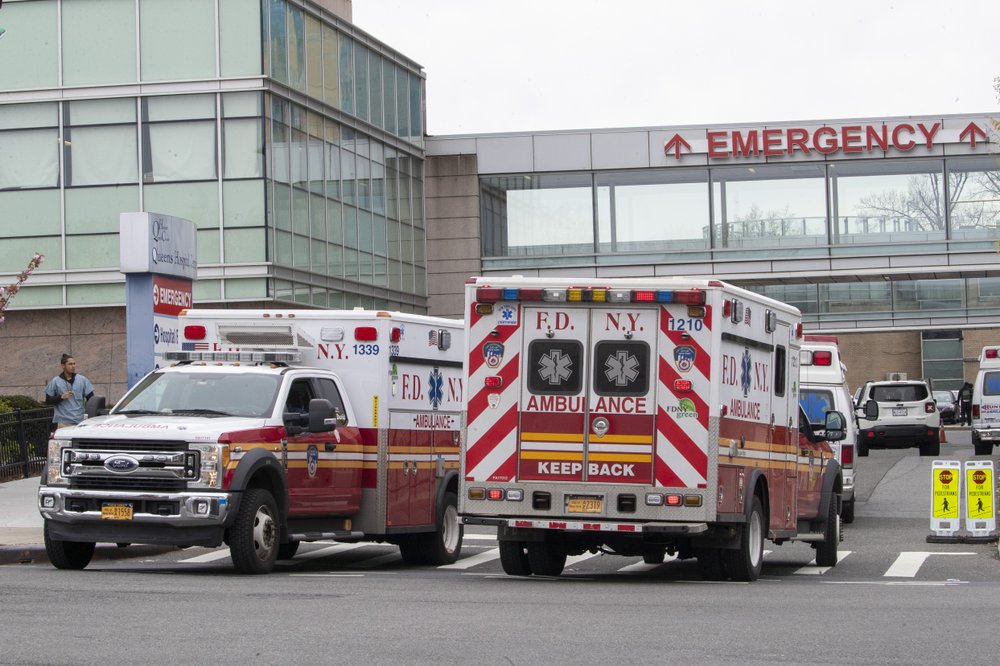 FDNY ambulances are seen entering and leaving the emergency room at Queens Hospital Center, Monday, April 20, 2020, in the Jamaica neighborhood of the Queens borough of New York. (Photo: AP)
The number of people dying from COVID-19 in New York state continues to slowly drop, with 478 fatalities tallied on Sunday. It was a third straight day of decreases and the lowest death toll since April 1, when 432 people died.
The state tally excludes more than 4,000 New York City deaths that were blamed on the virus but weren't confirmed by a lab test.
The total number of hospitalizations remained largely unchanged at more than 16,000 and the number of new admissions remained largely flat at above 1,300, Gov. Andrew Cuomo said Monday at his daily briefing.
After weeks of increases in deaths and hospitalizations in the epicenter of the U.S. outbreak, Cuomo said the big question now is how fast the descent will be if New Yorkers continue to abide by social distancing restrictions.
"Does it take two weeks for it to come down? Some projections say that. Does it take a month? Some projections say that," Cuomo said. "The projections are nice, but I wouldn't bet the farm on it."