Nearly 3,000 in LAPD to seek vaccination exemptions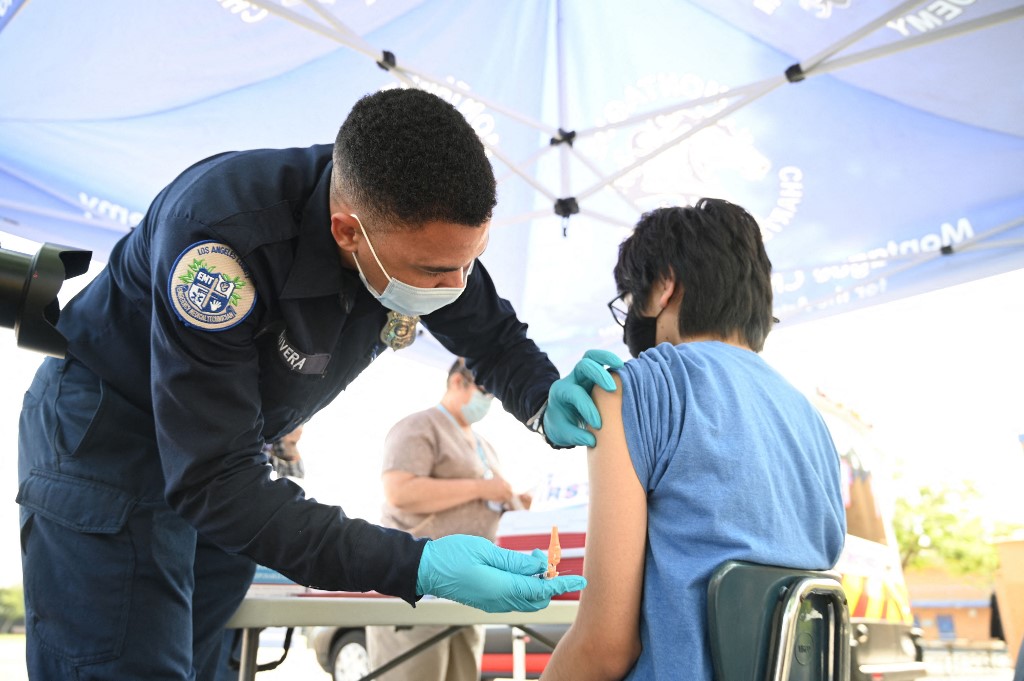 Authorities in Los Angeles say more than 2,600 officers and civilian employees in the police department will seek religious exemptions to vaccination against the coronavirus. An additional 300 want medical exemptions.
The city has mandated municipal employees get vaccinated by Oct. 5 unless they are granted an exemption. But it has not defined how it will judge if a religious belief is sincerely held or what will happen to employees who are not granted an exemption and refuse to be vaccinated.
Police Chief Michel Moore said Tuesday he "won't comment on the sincerity level" of people claiming a religious exemption.
The chief says more than 6,500 members of the department have received at least one vaccine dose. Ten police department employees and three spouses of employees have died of COVID-19. Thousands in the department have tested positive for the virus.