23 Palestinian expats die from COVID-19: Palestinian FM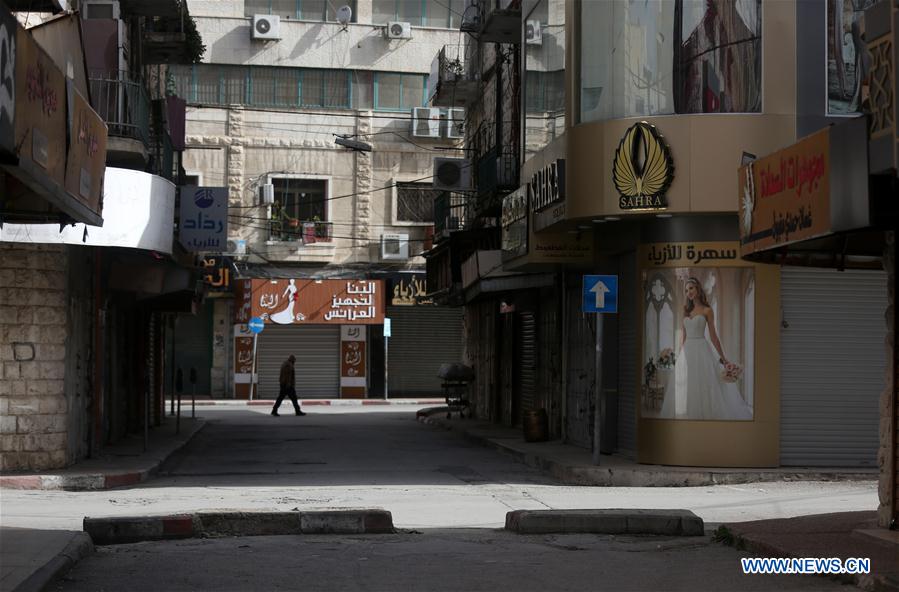 A Palestinian man walks past closed shops on an empty street in the West Bank City of Nablus, March 24, 2020. (Photo: Xinhua)
RAMALLAH, April 8 (Xinhua) -- The Palestinian Ministry of Foreign Affairs and Expatriates announced on Wednesday that 23 Palestinians who live in abroad have died from COVID-19, including three doctors.
It said in a press statement that the total number of COVID-19 cases "among our communities outside Palestine had reached 500, including 349 in the United States alone."
"There are 23 deaths among them," the statement said, adding "three Palestinian doctors have lost their lives in the United States, Spain and Italy."
"We salute the Palestinian doctors abroad who are participating in combating COVID-19 in various countries," the ministry said.
Earlier on Wednesday, the Palestinian Health Ministry said that two new cases of the novel coronavirus were confirmed in the West Bank, bringing the total number of infections up to 263 in the Palestinian territories.
So far, the health ministry said it has conducted a total of 15,450 COVID-19 tests.