French aircraft carrier heading home due to suspected COVID-19 cases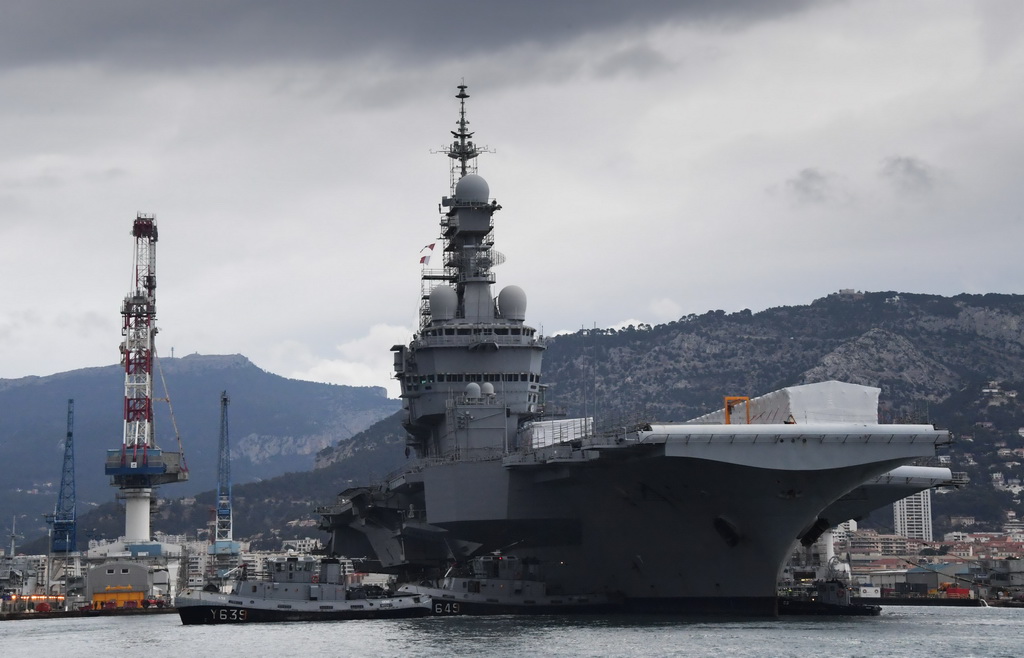 Charles de Gaulle aircraft carrier. (Photo: Xinhua)

PARIS, April 8 (Xinhua) -- French aircraft carrier Charles de Gaulle had to interrupt its mission in the North Sea and head home after the discovery of around 40 suspected COVID-19 cases on board, the French Ministry of Armed Forces said on Wednesday.
"About 40 crew members have symptoms compatible with a possible COVID-19 infection," said the ministry in a statement. "There are no signs of aggravated cases among the patients."
The nuclear-powered carrier is heading home and will return earlier than expected to Toulon in southern France, it added.
A team of epidemiologists from the military health service has been dispatched on board to check the spread of COVID-19 among the 1,760 crew members.