The latest: COVID-19 outbreak worldwide (Updated May 2)
People's Daily app
1588389567000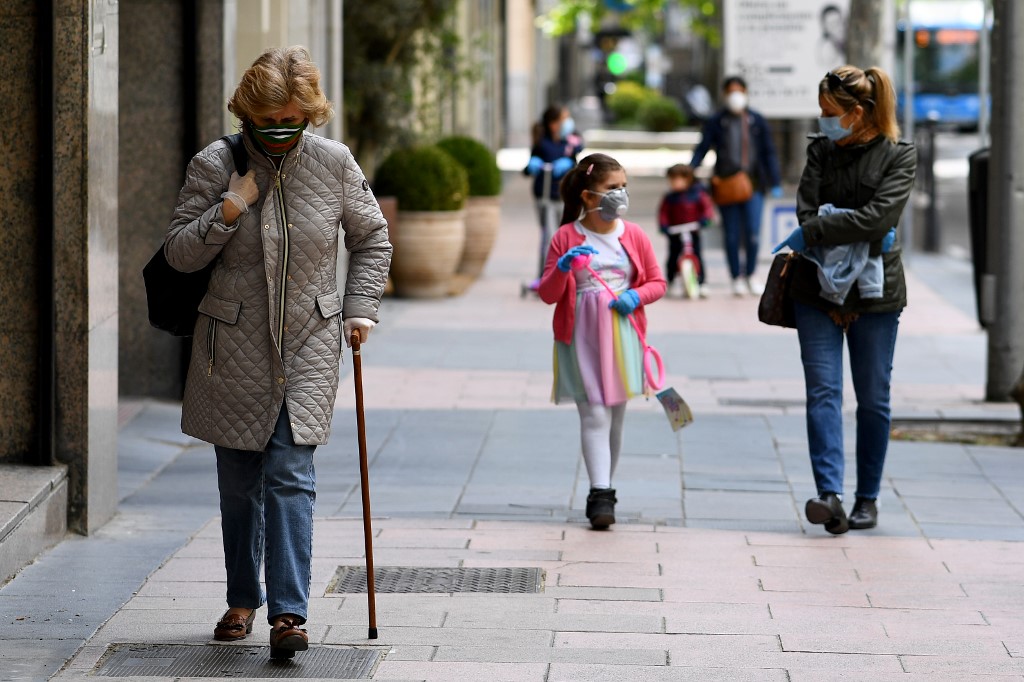 People wearing face masks walk in Madrid on April 30, 2020 during a national lockdown to prevent the spread of the COVID-19 disease. (Photo: AFP)
The total number of deaths from the COVID-19 pandemic worldwide has increased to 238,650 with the global confirmed cases reaching 3,343,777 as of 10:30 am BJT on Saturday, according to a tally by Johns Hopkins University.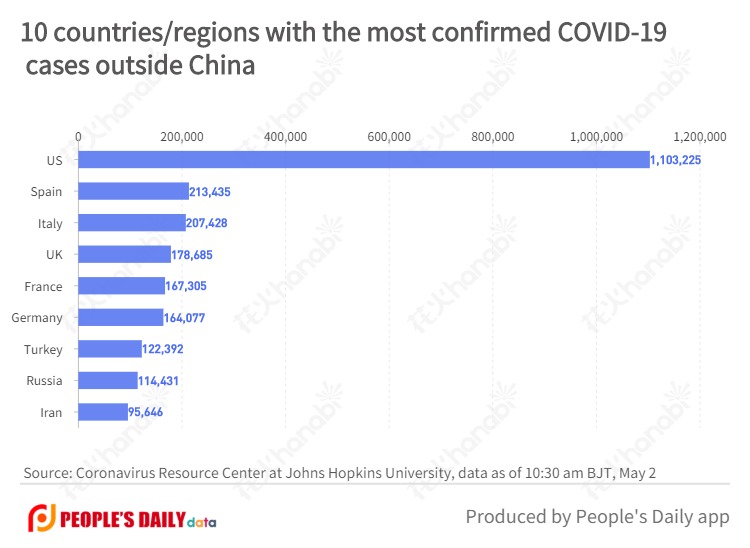 Current status (data as of 10:30 am BJT, May 2):
Chinese health authority said Saturday that it received reports of one new confirmed COVID-19 case on the Chinese mainland Friday, which was imported case.
The coronavirus death toll in the United States climbed by 1,883 in the past 24 hours, a tally by Johns Hopkins University showed Friday, bringing the total number of fatalities to nearly 65,000.
A further 218 COVID-19 patients had died in France in the past 24 hours, the smallest one-day increase since the end of March, French Director General for Health Jerome Salomon said Friday at a press briefing.
Russian Minister of Construction, Housing and Utilities Vladimir Yakushev and his deputy Dmitry Volkov have tested positive for COVID-19, the TASS news agency reported on Friday, citing the press service of the ministry.
The Brazilian city of Rio de Janeiro opened on Friday its second field hospital to serve patients infected with COVID-19, as the pandemic has put a strain on the city's public hospital network.
Japan will formally decide as early as Monday whether to extend its nationwide state of emergency, as experts said the current containment policies should be kept in place until the number of new infections fell further.