Palestinian National Council stresses ending agreements with Israel, US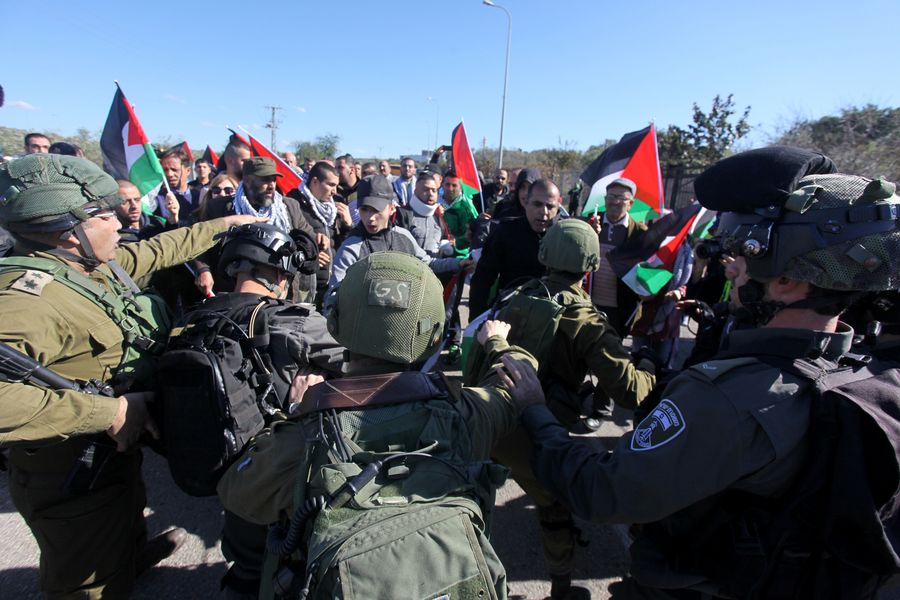 Palestinian protesters clash with Israeli soldiers during a protest against the expanding of Jewish settlements, in the West Bank city of Qalqilya, on January 6, 2020. (Photo: Xinhua)

RAMALLAH (Xinhua) -- The Palestinian National Council (PNC) on Thursday reiterated the commitment to implementing the decision to disengage from all the agreements with Israel and the United States.

The PNC, the highest legislative body of the Palestine Liberation Organization (PLO), convened in the West Bank city of Ramallah, stressing that the Palestinian leadership's decision comes in defense of rights, said a PNC statement, published by the official Palestinian News Agency (WAFA).
"There is no alternative to ending the occupation and restoring the legitimate rights to freedom, independence and return," said the statement.
The PNC warned that Israel's policies and measures "reflect the determination of the Israeli government to continue occupying the lands of the Palestinian state, and dragging the region toward further deterioration and escalation."
Furthermore, the PNC urged the ending of the internal division and restoring unity under the umbrella of the PLO, in order to confront the U.S. President Donald Trump's Middle East Peace Plan and the Israeli annexation plans.