The latest: COVID-19 outbreak worldwide (Updated May 16)
People's Daily app
1589626659000
Globally, as of 6 pm BJT on Saturday, there have been 4,396,392 confirmed cases of COVID-19, including 300,441 deaths, reported the WHO.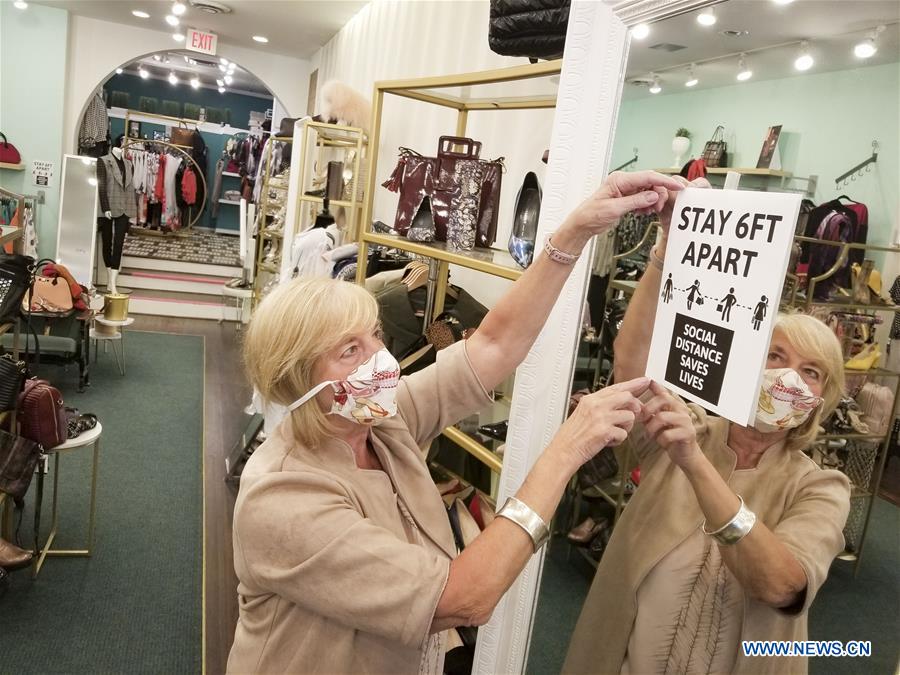 A store owner sticks a notice on a mirror to remind customers to keep their distance in her store in Vancouver, Canada, May 14, 2020. (Photo: Xinhua)
Current status (data as of 6 pm BJT, May 16):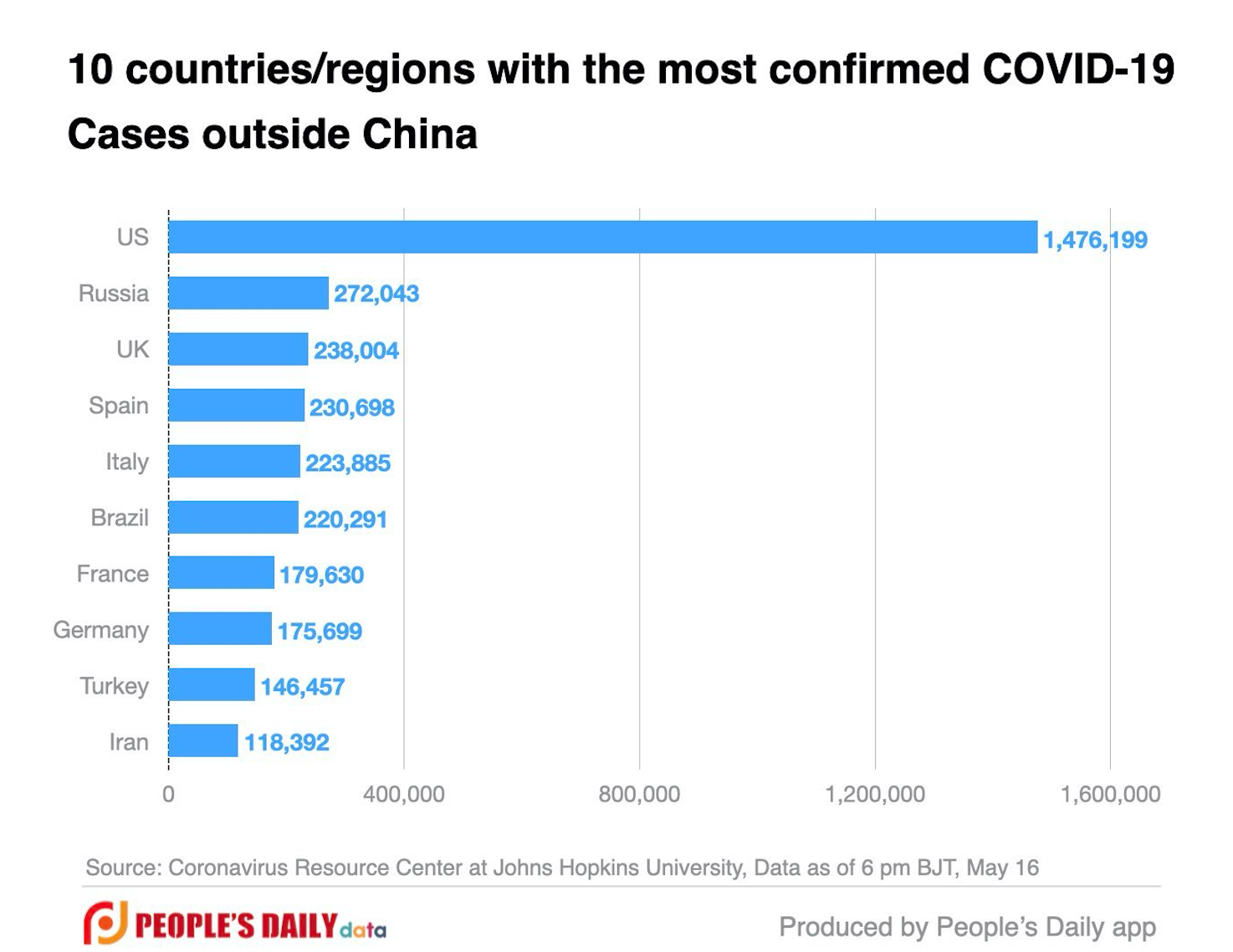 Sources: Xinhua, Johns Hopkins University, national public health agencies.
The outbreak has now claimed 88,372 lives in the US, the most of any country, with a total of 1,476,199 infections, according to a tally by the 1Point3Acres virus tracker as of 6 pm BJT on Saturday.
Russia has confirmed 272,043 cases of COVID-19, with the number of deaths at 2,537.
The UK's confirmed cases have increased to 238,004, with the number of deaths at 34,078, according to the JHU virus tracker.
Spain has recorded 230,698 confirmed cases and 27,563 deaths.
The coronavirus pandemic has claimed 31,610 lives in Italy, bringing the total number of infections to 223,885.
Confirmed cases of COVID-19 in Brazil have increased to 220,291 with 14,962 deaths, Johns Hopkins reported.
A total of 179,630 people in France have tested positive for COVID-19, with the death toll at 27,532.
It is followed by Germany with 7,913 deaths from 175,699 infections.
Turkey has confirmed a total of 146,457 COVID-19 cases, raising the number of deaths to 4,055.
Iran has reported 118,392 COVID-19 cases and 6,937 deaths from the virus so far.