North Korea calls for stronger coronavirus measures
North Korea called for stronger measures against the rapidly spreading coronavirus pandemic at a meeting presided by leader Kim Jong Un, state media reported Sunday, without acknowledging whether the country had reported any infections.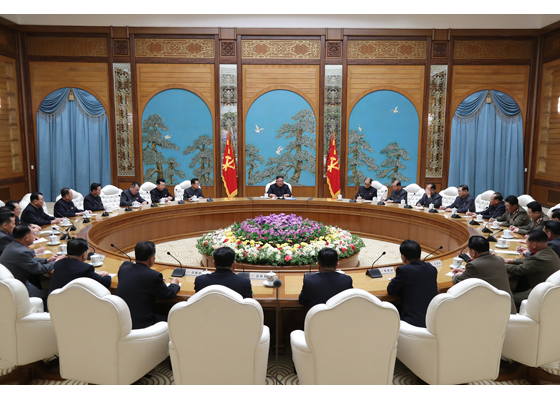 (Photo: Rodong Sinmun)
North Korea quickly shut down its borders after the virus was first detected in neighbouring China in January, and imposed strict containment measures.
The coronavirus epidemic -- which has infected more than 1.7 million worldwide -- had become "a great disaster threatening the whole mankind, regardless of borders and continents", the Korean Central News Agency (KCNA) reported.
"Such environment can become a condition creating some obstacles to our struggle and progress," it said, adding Pyongyang maintained "very stable anti-epidemic situation".
The meeting of the Political Bureau of the Central Committee of the ruling Workers' Party of Korea on Saturday discussed changing policy tasks in the wake of the epidemic, KCNA reported, as officials called for strict and thorough check of the infiltration of the virus.
A joint resolution was adopted "on more thoroughly taking national measures for protecting the life and safety of our people to cope with the worldwide epidemic disease", it added.