France's public deficit to reach 11.4 pct of GDP in 2020: minister
PARIS, June 4 (Xinhua) -- France's public deficit in 2020 will reach 11.4 percent of the gross domestic product (GDP) due to the costly measures to cushion the health crisis' impact on economic activities, Minister of Public Action and Accounts Gerald Darmanin said on Thursday.
"We're in debt, and more and more so, because we have chosen to save the French economy," Darmanin told France 2 television. "With a projected 11 percent GDP contraction, we're going to have a 11.4 percent budget deficit."
The minister expected this year's budget gap to reach 220 billion euros (246.44 billion U.S. dollars), adding that "France has never had such a level of budget deficit."
France's 2019 budget gap stood at 72.8 billion euros, amounting to 3 percent of GDP. The government previously expected this year's budget gap to hit 9 percent of GDP.
"We have spent a lot of money to guarantee workers' wages, support liberal profession and traders. We have updated the budget law three times in six months to improve French economy's ability to support (sectors hard hit by the coronavirus crisis)," said the minister.
The French government is mobilizing 450 billion euros, representing 20 percent of the country's GDP, to help companies stay afloat through the virus outbreak, which consists in large part of tax and payroll charge deferrals, in addition to specific plans to rescue the worst-hit sectors, such as tourism and auto industry.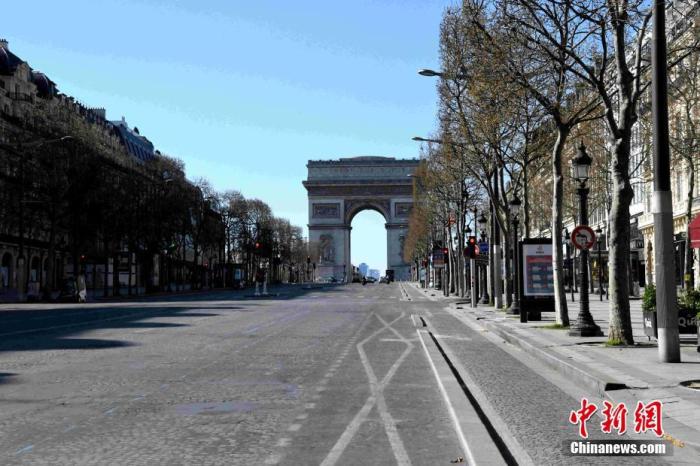 (Photo: Chinanews)