The latest: COVID-19 outbreak worldwide (Updated November 5)
People's Daily app
1604568162000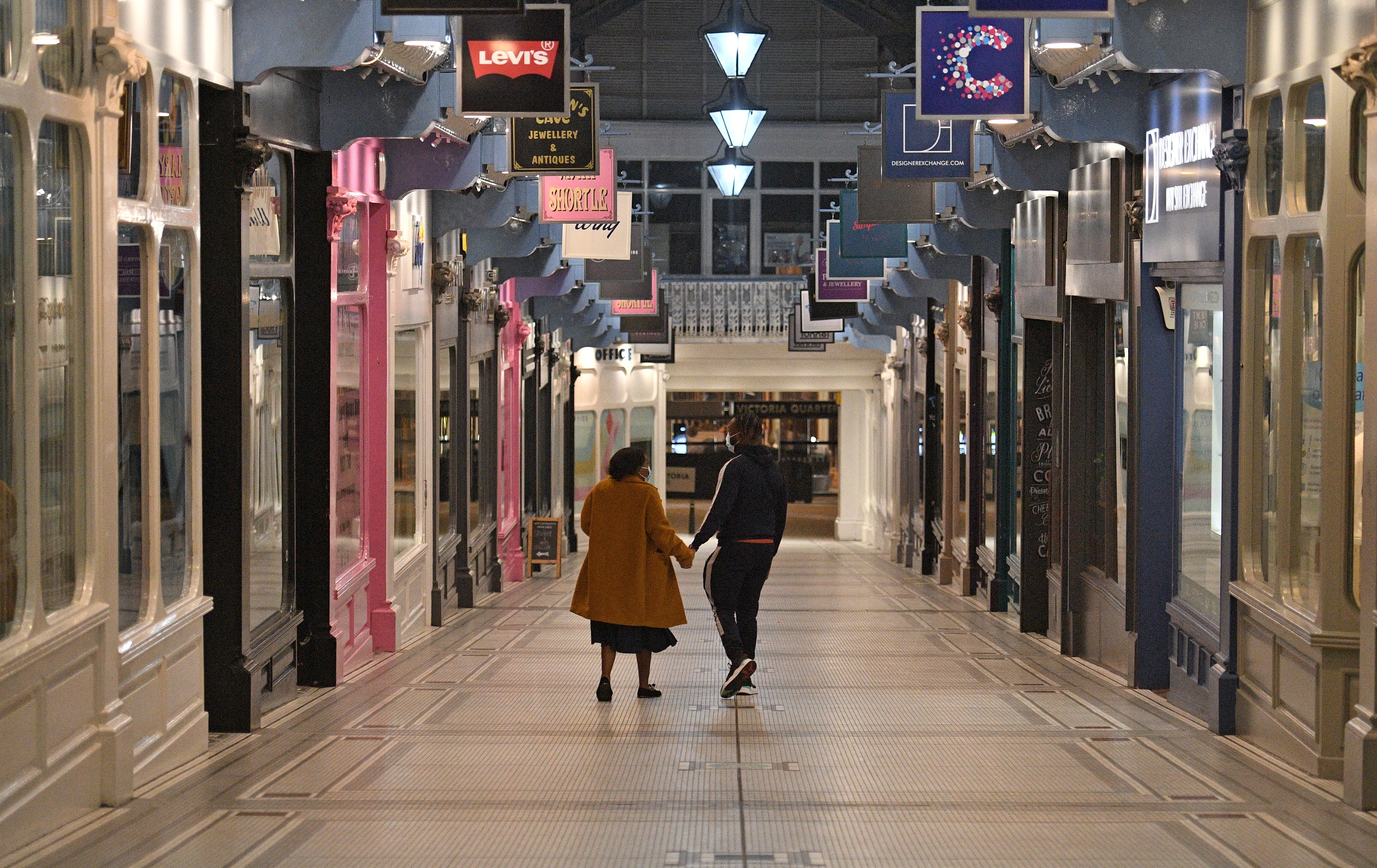 The total number of deaths from the COVID-19 pandemic worldwide has increased to 1,225,881 with the global confirmed cases reaching 48,132,764 as of 5:30 pm BJT on Thursday, according to a tally by Johns Hopkins University.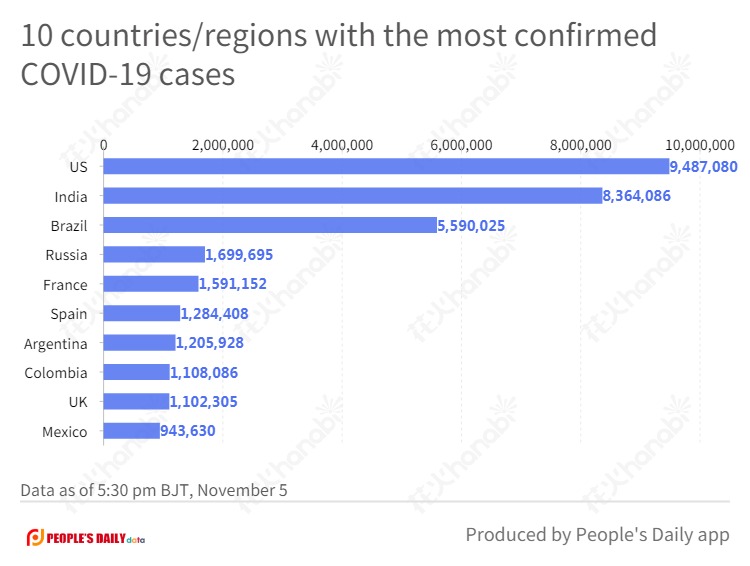 Current status (data as of 5:30 pm BJT, November 5):
The outbreak has now claimed the lives of at least 233,729 people in the US, the most of any country. The US also leads the world in the number of confirmed infections with 9,487,080.
India has confirmed a total number of infections to 8,364,086. The death toll grew to 124,315.
Brazil registered 610 more deaths from COVID-19 in the last 24 hours, bringing the national death toll to 161,106, the Ministry of Health said Wednesday. Meanwhile, 23,976 new COVID-19 cases were recorded, bringing the nationwide count to 5,590,025, it said.
Russia registered 19,768 COVID-19 cases over the past 24 hours, setting a new all-time high as the pandemic resurges, the country's COVID-19 response center said Wednesday.
It is followed by France with 1,591,152 infections and 38,728 deaths, Spain with 1,284,408 infections and 38,118 deaths, Argentina with 1,205,928 cases and 32,520 deaths, Colombia with 1,108,086 cases and 32,013 deaths and United Kingdom with 1,102,305 cases and 47,832 deaths.
Mexico reported 5,225 COVID-19 cases with 635 fatalities over the past 24 hours, the health ministry said on Wednesday. The country has so far reported a total of 943,630 cases with 93,228 deaths, said the ministry.