Malaysia reports 17 new COVID-19 cases, bringing total to 6,872
People's Daily app
1589620858000
Bangkok (People's Daily) - Malaysia reported 17 new cases and one death related to the novel coronavirus on Saturday, bringing the total number of infections to 6,872 and deaths to 113, according to the country's health ministry.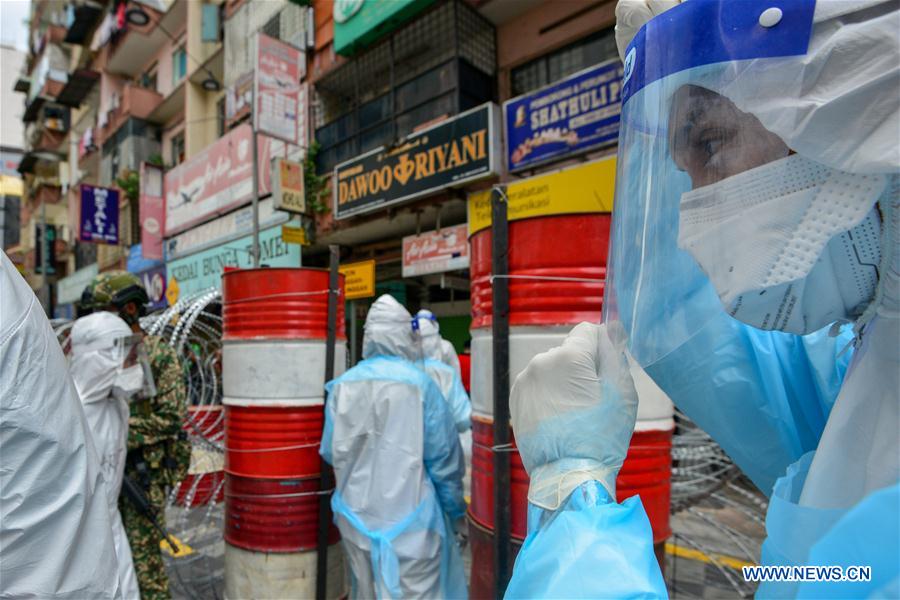 Health staff enter a buiding under the enhanced movement control order in Kuala Lumpur, Malaysia, April 7, 2020. (Photo: Xinhua)
5,512 patients have recovered from the disease while 13 remain in critical condition.
The conditional movement control order (MCO) in Malaysia has been extended for another four weeks until June 9.