Israel reports lowest single-day new COVID-19 cases since March 20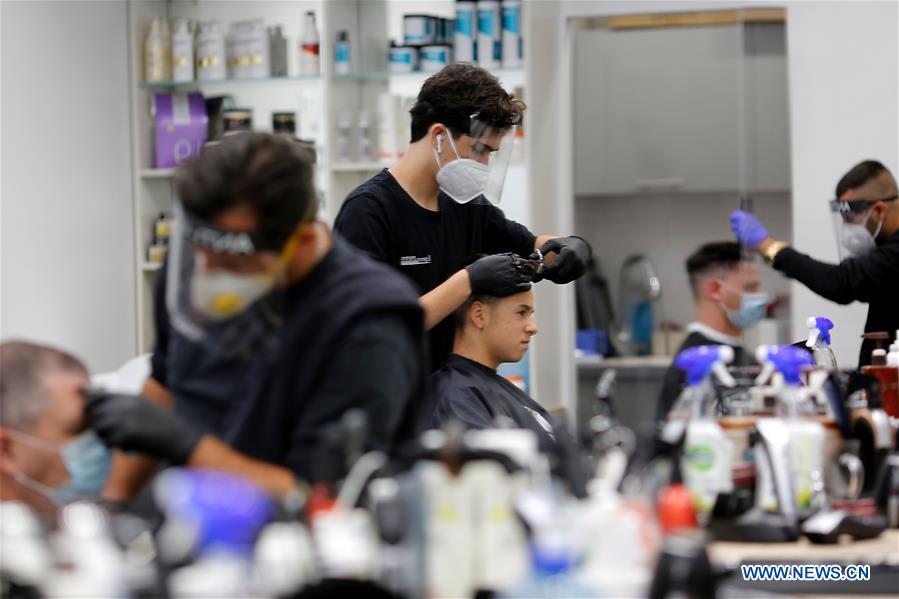 Israeli barbers wearing face masks work in a barber shop in central Israeli city of Modiin on April, 26, 2020. (Photo: Xinhua)
JERUSALEM, April 29 (Xinhua) -- The Israeli Ministry of Health reported 106 new coronavirus cases on Wednesday, the lowest single-day increase since March 20 when 28 new cases were added.
According to the ministry, the total number of coronavirus patients in Israel reached 15,834, while the death toll increased by five to 215.
The number of patients in serious condition dropped from 116 to 115, out of the 348 patients currently hospitalized, while the recoveries rose to 8,233 with 487 new ones added.
According to the government's decision, individual sports activities, such as jogging and walking, will be possible at any distance from home starting Thursday morning.
The government is also expected to discuss the gradual reopening of the education system, markets, shopping malls and cinemas, as well as allowing swimming at sea, according to the media reports.