Confirmed cases of COVID-19 in Sweden top 10,000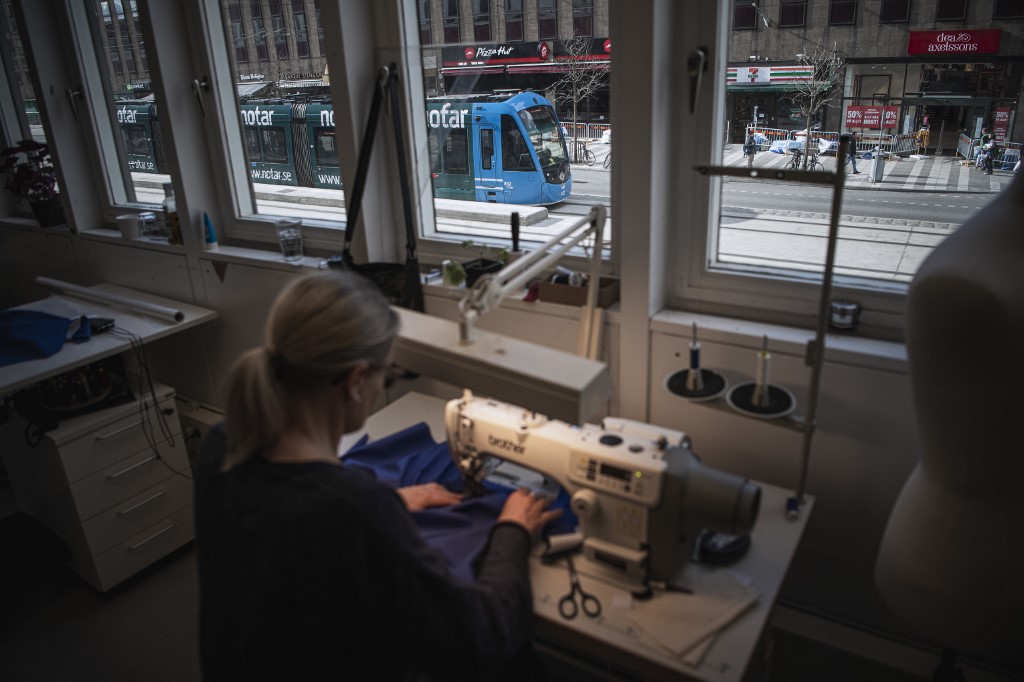 A woman of the Mask and Costume Department at the Stockholm City Theatre (Kulturhuset Stadsteatern) works on producing personal protective equipment (PPE) instead of theatre costumes in order to help hospitals' and nursing homes' staff during the coronavirus COVID-19 pandemic, on April 9, 2020 in Stockholm, Sweden. (Photo: AFP)
STOCKHOLM, April 11 (Xinhua) -- Confirmed cases of COVID-19 in Sweden surpassed 10,000 as the country's Public Health Agency announced on Saturday that 10,151 cases have been registered and 887 have died.
The Swedish agency announced at a press conference that over the last 24 hours, there has been an increase of 17 deaths, while emphasizing that since it is a weekend, there may be some backlog in the number of reported cases. Of the 887 dead, 516 are men and 371 are women.
The agency has previously said that there may be a backlog in reporting, especially during holidays.