The latest: COVID-19 outbreak worldwide (Updated March 26)
People's Daily app
1616749732000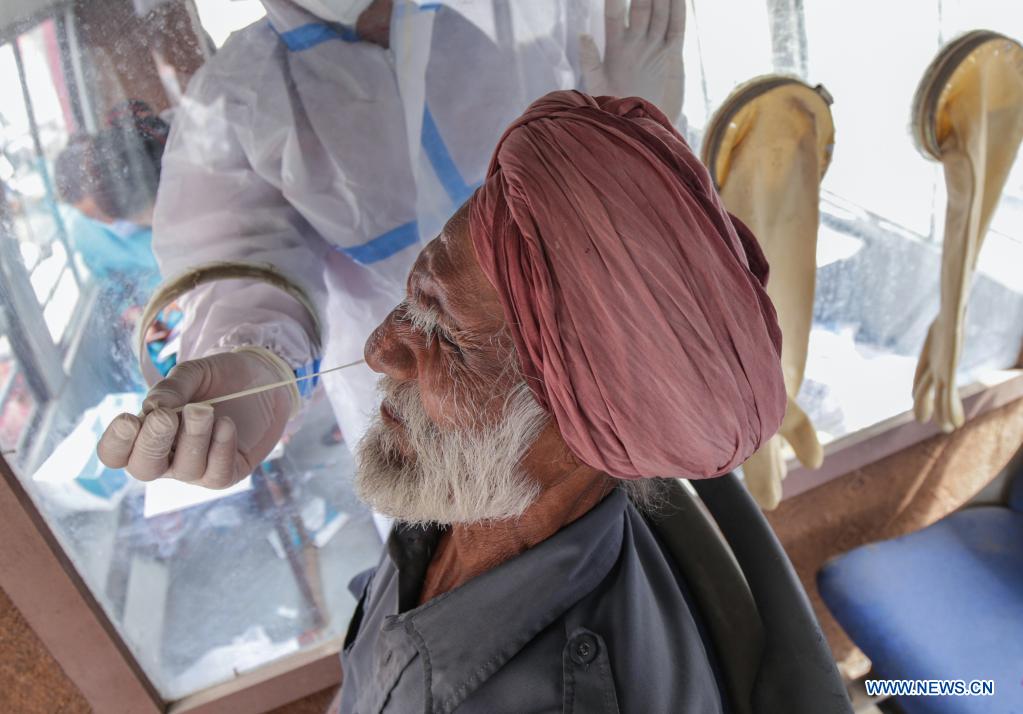 The total number of deaths from the COVID-19 pandemic worldwide has increased to 2,756,500 with the global confirmed cases reaching 125,530,977 as of 5:00 pm BJT on Friday, according to a tally by Johns Hopkins University.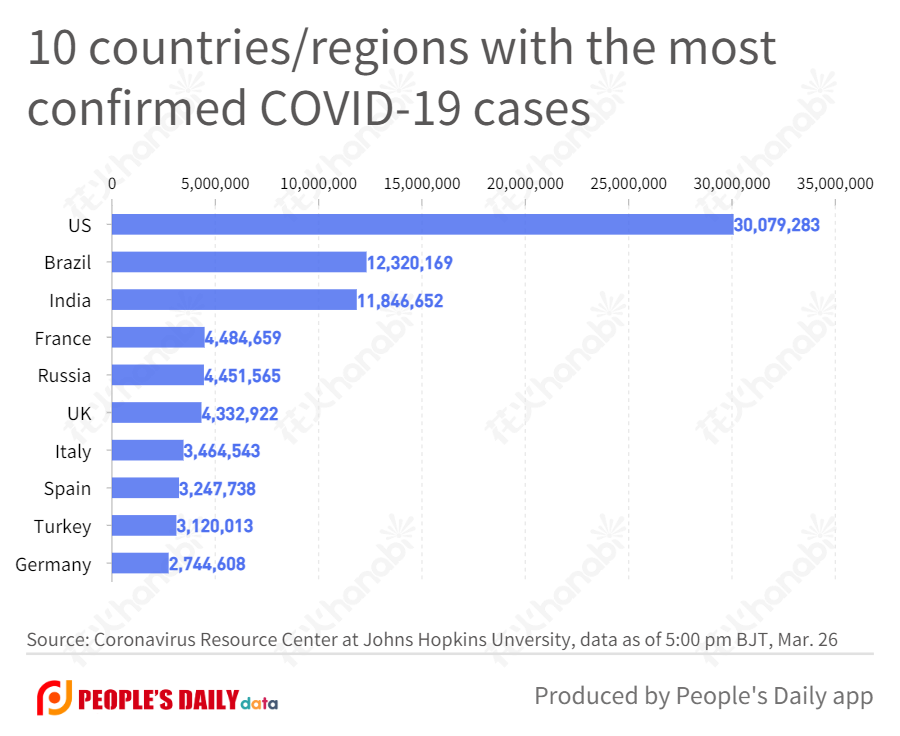 Current status (data as of 5:00 pm BJT, March 26):
India's COVID-19 tally reached 11,846,652 on Friday as 59,118 new cases were reported across the country, the highest number this year so far, according to the latest figures released by the federal health ministry.
Brazil on Thursday registered a record number of new COVID-19 cases, after 100,158 people have tested positive for the disease in the last 24 hours, according to the Ministry of Health.
Australia's third-largest city of Brisbane was on heightened alert following a rare case of local COVID-19 transmission revealed by authorities on Friday.
Argentina on Thursday logged 146 new COVID-19 deaths over the past 24 hours, bringing the nationwide death toll to 55,092, its health ministry said.
Canada's cumulative COVID-19 cases surpassed 950,000 as of Thursday afternoon, with the total hitting 950,762, according to CTV.
Mongolia has registered a record high of 437 new locally transmitted COVID-19 cases over the past 24 hours, the country's National Center for Communicable Diseases (NCCD) said Friday.
Thailand reported 134 new COVID-19 cases on Friday, taking the total caseload to 28,577, according to the Center for COVID-19 Situation Administration (CCSA).