Japan Air Force One up for sale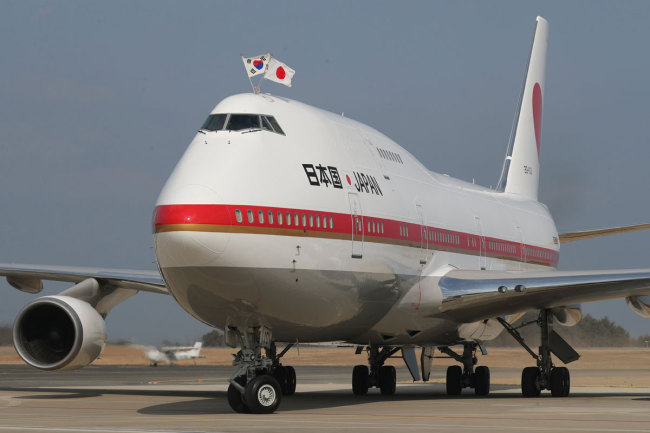 Air Force One lands at Yangyang International Airport in South Korea on February 9, 2018. (Photo: IC)
The Japanese version of Air Force One is up for sale for US $28 million at aviation website Controller.
The Boeing 747-400 has flown the country's emperor, 14 Japanese Prime Ministers and other VIPs around the world.
The airliner has been configured with a luxurious interior including a bedroom, an office, a lounge, an area for the press, and even a shower.
It is designed for 85 passengers. For comparison, US Air Force One has seating for 70.
Though the plane was built in 1991, it has only 16,332 hours of flight time on it according to the listing.
The plane being sold is one of two 747-400s used by Japanese senior officials, with the other known as Air Force Two. Both of them have been replaced with new Boeing 777-300ER jets.