UK hits testing goal as COVID-19 deaths rise to 27,510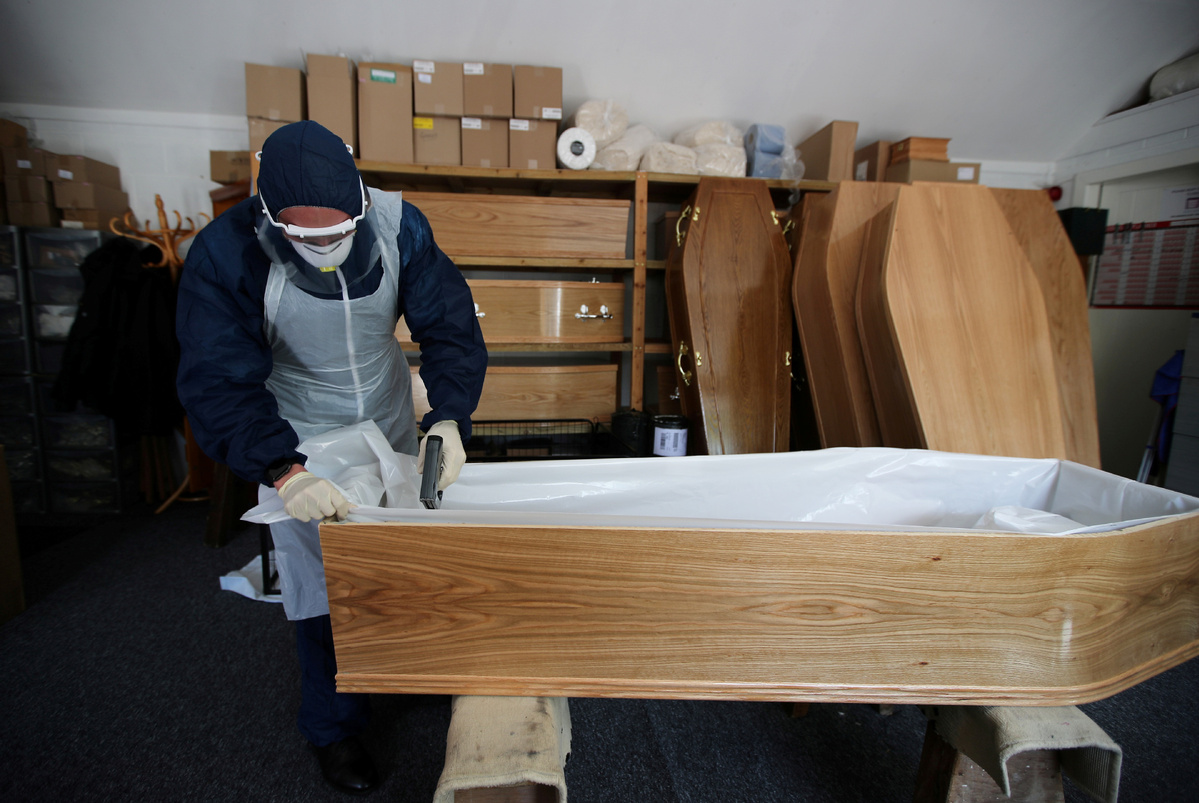 A man prepares a coffin wearing PPE (personal protective equipment) at Fowles Funeral Services in Winsford as the spread of the COVID-19 continues, Winsford, Britain, April 22, 2020. (Photo: AP)
LONDON, May 1 (Xinhua) -- British Health Secretary Matt Hancock said Friday that the country has met the goal of 100,000 tests per day as another 739 COVID-19 patients have died, bringing the total coronavirus-related death toll to 27,510 in Britain.
A total of 122,347 tests were carried out on Thursday, he told reporters.
As of Friday morning, 177,454 people have tested positive for the disease, said Hancock during the Downing Street daily press briefing.
Co-chairing the briefing, John Newton, co-ordinator of Britain's coronavirus testing program, said the country now has a flexible and substantial testing capability to tell how the virus is spreading inside Britain.
However, he reminded the public that the decision to enter lockdown was not linked to the lack of tests and access to limitless testing, even if Britain had had it, would not have made a difference.
"We can relax social distancing only when the five tests are met. That means getting the infection rate right down," said Newton.